The Minister of Environment and Climate Change, Steven Guilbeault, has launched the second round of applications for $200 million through the Low Carbon Economy Fund's Champions stream, which supports a wide range of local pollution‑cutting initiatives in communities across Canada.
Champions stream investments support municipalities, businesses, not-for-profit organizations, and Indigenous communities to develop and implement transformational projects that significantly reduce their greenhouse gas emissions, create good jobs, and contribute to Canada's 2030 emissions reduction target.
"Since launching this program, we have seen an incredible response from communities that want to cut their pollution and be more energy efficient," said Guilbeault. "The Low Carbon Economy Fund is helping communities across Canada to step up with projects that are significantly reducing greenhouse gases at a local level. Every one of these projects gets us closer to reaching our national emission reduction goals while contributing to a healthy, sustainable Canadian economy."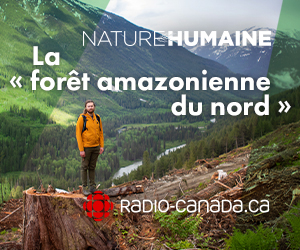 Minister of Environment and Climate Change Steven Guilbeault.
This second round of applications will build on the results for communities that the Fund has already delivered. For the announcement Guilbeault was joined by New Brunswick Member of Parliament Wayne Long, as well as representatives of recipients selected during the first round of funding, including:
The City of Saint John, New Brunswick, which is installing a renewable heating and cooling system in a main commercial complex and undertaking energy retrofits in up to fifty municipal buildings throughout the city.
The City of Peterborough, Ontario, which is developing a centralized composting centre to divert food, leaf, and yard waste from landfills.
The Cowessess First Nation in Saskatchewan, which is installing solar arrays on five community-owned buildings.
The Centre de Traitement de la Biomasse de la Montérégie in Saint-Pie, Quebec, which is installing new equipment to convert organic and food waste into renewable energy and hygienic dried biofertilizer.
"The Low Carbon Economy Fund has made a big difference in Saint John. The renewable heating and cooling systems and energy retrofits being installed will reduce our city's carbon footprint by a quarter million tonnes of greenhouse gas emissions, which is like removing 76,000 cars off the road for a year," said Wayne Long, Member of Parliament, Saint John–Rothesay, New Brunswick.
Projects like these, funded under the Champions stream, are necessary for Canada to achieve its climate goals by reaching a cumulative reduction of over 24.5 megatonnes of greenhouse gas emissions, equivalent to cutting a year's worth of energy emissions from approximately 5.7 million homes. While reducing carbon pollution, these projects will create good, middle‑class jobs and build community resilience to climate change.
"Cowessess First Nation takes its stewardship responsibility seriously by striving to be green in as many areas as possible. Like many First Nation Communities, Cowessess seeks financial assistance from federal government transfers to invest in infrastructure, education, health care, social programs, and more. With current underfunding, balancing our green initiative goal and welcoming clean technology take a back seat to managing poverty," said Cadmus Delorme, Chief of Cowessess First Nation.
"However, it is through the support of programs such as the Low Carbon Economy Fund, which allows us to implement clean energy sources, that we will in time reduce operating costs. This will help our Nation to meet our sustainability goals and stewardship responsibility. Renewable energy speaks to our traditional values of land stewardship and environmental sustainability and allows us to think of and plan for our children today and our children yet unborn."
The department is accepting expressions of interest for the new Champions stream until March 25, 2022. Applicants can visit the Low Carbon Economy Challenge website to find more information on whether their projects might be eligible, and how to apply.
The Low Carbon Economy fund is helping communities across Canada cut their pollution & become more energy efficient.

Today, I announced another $200M for new local projects that are contributing to a healthy, sustainable Canadian economy.

Apply today! https://t.co/24fabvEO8p pic.twitter.com/tutejKCUmA

— Steven Guilbeault (@s_guilbeault) January 27, 2022
Featured image credit: Cowessess Ventures Ltd.