The federal Ministry of Infrastructure and Communities has launched a $2.75 billion Zero Emission Transit Fund  — a five year national program that will help communities invest in zero emission public transit and school transportation options by switching to cleaner electrical power and supporting the purchase of zero emission public transit and school buses and associated infrastructure.
"Ensuring that Canadians can enjoy cleaner air, quieter streets, and a planet safe for our kids, while tackling climate change, creating good jobs, and opportunities for Canadian manufacturers — that's the goal of our investment in zero emission buses across Canada," said Catherine McKenna, federal Ministry of Infrastructure and Communities, who calls this another step forward for "smart public transit funding that delivers triple bottom line results: jobs and economic growth, a cleaner environment, and more inclusive communities."
This funding is part of a $14.9 billion federal investment in public transit over eight years. It will support municipalities, transit authorities, and school boards as they transition to or expand the electrification of their bus fleets. It also supports the government as it delivers on its commitment to help purchase 5,000 zero emission buses over the next five years.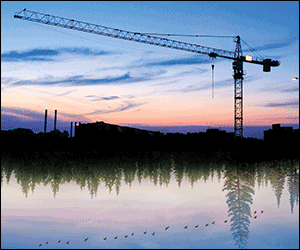 In addition, the Canada Infrastructure Bank (CIB) has committed to invest $1.5 billion in zero emission buses through its three year Growth Plan. These funds complement Infrastructure Canada's funding for zero emission transportation through this program.
"The CIB is pleased to support economic growth and the reduction of greenhouse gas emissions. The combination of our Zero-Emission Bus lending program, and the Department of Infrastructure's new Zero Emission Transit Fund, will enable large-scale expansions of zero-emission fleets and supporting charging and maintenance infrastructure across Canada and provide cleaner public transportation for generations to come," said Ehren Cory, CEO of CIB.
To date, the CIB has agreed to support the purchase of new zero emission public transit and school buses in such cities as Brampton, Ottawa, and Edmonton as well as in the province of British Columbia.
Bus Owners, including transit and school bus operators, can take advantage of CIB's financing to modernize their bus fleets on an accelerated basis. CIB's financing, in the form of direct loans, can cover the higher upfront capital costs of ZEBs and charging infrastructure versus diesel buses, which are significant GHG contributors across Canada. (Repayments of CIB's loans under the initiative are sourced solely from actual savings generated by the lower cost of operating ZEBs.)
The Canadian Urban Transit Research & Innovation Consortium (CUTRIC) applauds Infrastructure Canada for designing and delivering a program to advance a future fueled by zero emissions transit. CUTRIC states that the transportation sector accounts for 25 per cent of Canada's greenhouse gas emissions, and that investing in cleaner public transit networks will help increase transit ridership and reduce emissions from buses, while supporting job creation and making Canada a world leader in clean innovation.
"Canada is on fire. The world is heating up. And people are anxious about their future and the survival of their children," says Josipa Petrunic, president and CEO of CUTRIC . "This program is an absolutely necessary step in the right direction. We need to start launching technologies that save humanity from itself. This program will get clean technologies on the roads sooner rather than later, and it should inspire a generation of innovators to come up with ideas for even lower-emissions mobility in the near future."
For further information, visit: Details on the CIB's ZEB initiative
Featured image of electric vehicle from Nova Bus Montreal.