As part of the Government of Canada's steps toward reducing greenhouse gas (GHG) emissions, and to address housing affordability, the new Canada Greener Affordable Housing (CGAH) program will help modernize affordable multi-unit residential buildings by making them more energy efficient and affordable to operate, while also extending building lifespans.
Canada's aging infrastructure is increasingly vulnerable to more frequent and intense extreme weather and other climate-related impacts, putting the health and safety of people living in Canada at risk. CGAH will help improve the quality of residential buildings, adapt to climate change, and extreme weather events, resulting in increased overall comfort and quality of life for residents.
The CGAH program will make available $1.2 billion in low-interest repayable and forgivable loans over the next four years to help affordable housing providers complete deep energy retrofits on residential rental buildings. The program will offer contributions for completing the pre-retrofit activities needed to plan, prepare, and apply for the retrofit funding and will be administered by CMHC. Affordable housing providers interested in the CGAH program can begin preparing applications as the application portal will open this June.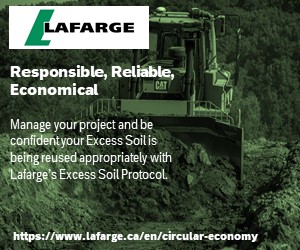 This funding will allow affordable housing providers to make improvements to aging buildings that will improve energy efficiency and extend their lifespan. In the long-term, this will reduce the operating costs of affordable housing so they can continue to serve low-income households for many years to come. For affordable housing residents, this program will improve indoor air quality, comfort, and quality of life through retrofits which may include updates like the installation of heating and cooling systems, and energy-efficient appliances, windows, and doors.
"Everyone deserves a safe and affordable place to call home. That is why today we launched the Canada Greener Affordable Housing (CGAH) program, which will make significant improvements to affordable housing benefiting residents for decades to come," said Ahmed Hussen, Minister of Housing and Diversity and Inclusion.
"CGAH will mean real results for residents, while helping our environment. By launching the CGAH program, the Government of Canada is taking a significant step towards improving energy efficiency and reducing emissions in residential buildings while making them more sustainable, affordable, and comfortable for future generations."
To make energy retrofits possible for affordable housing providers, CGAH has two funding opportunities. The first funding opportunity provides contributions for pre-retrofit activities needed to plan, prepare, and apply for retrofit funding. The second one provides forgivable and low-interest loans to help finance building retrofit measures and activities needed to meet climate objectives.
Eligible applicants include affordable housing providers (such as social housing organizations, non-profit housing organizations, and rental co-operatives), municipal, provincial, and territorial governments and agencies; and Indigenous governments and organizations (including First Nation Bands, Tribal Councils, and Indigenous housing providers).
To be eligible, applicants must be an affordable housing provider with an affordable housing purpose and a proven mandate to provide housing deemed affordable.
The housing project is considered affordable if it is mandated to follow:
a municipal, provincial, territorial, Indigenous government, or CMHC program or product affordability criteria; or
other affordability criteria such as rent-geared-to-income, low-income, moderate-income, established income, or rent limits/thresholds, or other criteria as accepted by CMHC.
CGAH aims to achieve net-zero and climate resilience and contribute to Canada's Emission Reduction Plan and the forthcoming Green Buildings Strategy (GBS) to help meet net-zero emission by 2050. Specifically, deep energy retrofits under the CGAH program must target:
a 70% reduction in energy consumption relative to pre-retrofit performance; and
an 80% reduction in greenhouse gas emissions relative to pre-retrofit performance.
The CGAH falls under the suite of programs delivered through Canada Greener Homes Initiative. This includes the Canada Greener Homes Grant (CGHG), and the Canada Greener Homes Loan (CGHL) for homeowners.
For details on the CGAH program, including eligibility criteria and a checklist of what is required to apply, visit: cmhc.ca/CGAH
CMHC will also hold information sessions for stakeholders and potential participants. Dates TBA.
Featured image credit: Getty Images