The Canadian Brownfields Network (CBN), in partnership with Actual Media, have announced the finalists for 2020 Brownie Awards. The 21st annual awards are being presented during an e-gala on November 24.
The awards provide a forum to celebrate the projects, programs, and people that are transforming under-utilized properties across Canada (brownfields) into thriving community assets.
"The redevelopment of brownfields is vital to the health of our communities. It provides opportunities to create a cleaner urban environment, safer and more secure neighbourhoods, and a chance to create vibrant in-fill assets for the betterment of the entire community," said Christopher De Sousa, president of board of directors of CBN. "CBN is proud to honour this year's well-deserving finalists, and we look forward to celebrating their achievements at this year's Brownie Awards."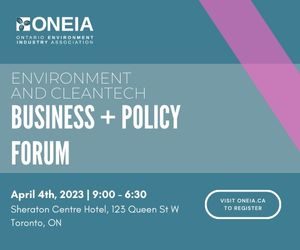 There are 10 awards presented as part of the annual event. Six awards recognize project and program excellence in the categories of: Reprogram, Remediate, Rebuild, Reinvest, Renew, and Reach Out. Three additional awards are presented for the Best Small-Scale Project, Best Large-Scale Project, and Best Overall Project, selected from all of the nominations received. The final award recognizes the "Brownfielder of the Year."

The list of finalists of each of the awards can be found below.
2020 Brownie Award Finalists
 REPROGRAM: Legislation, Policy and Program Initiatives
Housing Now – Toronto, Ont.
Brownfields Modernization & Excess Soil Regulation – Toronto, Ont.
Pier 8 Redevelopment – Hamilton, Ont.
 REMEDIATE: Sustainable Remediation and Technological Innovation 
Port Lands Area – Block & Adsorb Pilot-Scale Testing – Toronto, Ont.
Parc D'entreprises de la Pointe Saint – Charles Environmental Remediation – Montreal, Que.
Remediation of former firearm firing range – Mission, B.C.
Former Retail Outlet Soil Treatment Program – Lethbridge, Alta.
Sambault Landfill Remediation Project – St-Isidore-de-Laprairie, Que.
 REINVEST: Financing, Risk Management and Partnerships
Lakeview Village – Mississauga, Ont.
City of Guelph Snow Management Facility – Guelph, Ont.
 REBUILD: Redevelopment at the Local, Site Scale
Reunion Crossing – Toronto, Ont.
75 Billy Bishop – Toronto, Ont.
West Niagara Secondary School & New Ridgeview Garden Centre – Beamsville, Ont.
Bata Shoe Factory – Batawa, Ont.
 RENEW: Development at the Community Scale
Crosstown Celestica – Toronto, Ont.
Barrel Yards – Waterloo, Ont.
Garrison Crossing – Toronto, Ont.
Midtown Gateway Project – Nanaimo, B.C.
REACH OUT: Communications, Marketing and Public Engagement
Community Wellbeing Framework – Toronto, Ont.
The Meadoway (TRCA) – Toronto, Ont.
Port Lands Flood Protection – Toronto, Ont.
BROWNFIELDER OF THE YEAR
TBA
For further information on the Brownie Awards, click here.
Featured image: The Brownie Award winner for "Best Large Scale Project" in 2019 was Diamond and Schmitt Architects for the Emily Carr University of Art and Design in Vancouver, British Columbia.