The M/V Nukumi, Canada Steamship Lines' (CSL) new purpose-designed self-unloading ship built to service Windsor Salt, departed on her maiden voyage recently. The cutting-edge vessel with a deadweight of 26,000 metric tonnes will be the first diesel-electric Laker and the first single point loader to operate in Canada.
Featuring a unique hull design, quieter machinery, single point of loading system and a shuttle boom, the new ship will bring a long-term, safe, sustainable, efficient and reliable shipping solution to the Magdalen Islands region, where it will load deicing salt at Windsor Salt's Mines Seleine mine and deliver it to stockpiles throughout Eastern Canada to help keep roadways safe during the winter season.
Sailing from Jiangyin, China to Halifax, Canada, M/V Nukumi's voyage is expected to take six weeks.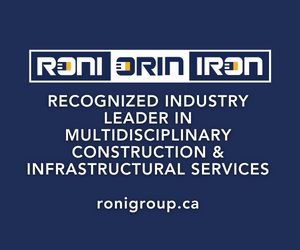 Leveraging their shared values of safety, sustainability and innovation, Windsor Salt and CSL began construction of the custom-made vessel in August 2020 after several years of collaborative planning, which included an environmental impact analysis, ship and shore personnel safety reviews, an efficiency evaluation of cargo operations, and navigational optimization.
The distinctive, purpose-designed vessel was created to service Windsor Salt's need to deliver deicing salt from its Mines Seleine salt mine on the Magdalen Islands to stockpiles in Quebec and Newfoundland. Windsor Salt's consistent and timely delivery of deicing salt helps keep roadways safe during the winter season across Eastern Canada.
The new vessel will bring a long-term, safe, sustainable and reliable shipping solution to the region that relies on the Mines Seleine salt mine.
Compared to the previous vessel servicing the same salt routes, the new ship is expected to emit approximately 25 per cent less greenhouse gas emissions and 80 per cent fewer air pollutants.
Windsor Salt Ltd. is headquartered in Pointe-Claire, Quebec. The company's highly recognizable Windsor brand has been a part of Canadian life since 1893. Today, the Windsor portfolio includes a full range of products for consumers, business and industry.
Canada Steamship Lines is a division of The CSL Group, the largest owner and operator of self-unloading ships in the world. Headquartered in Montreal with regional operations in the Americas, Australia, Europe and Asia, CSL delivers millions of tons of cargo annually for customers in the construction, steel, energy and agri-food sectors.
For further information visit mvnukumi.com.
Featured image credit: CSL Group.