Sustainable Development Technology Canada (SDTC) has announced its inaugural list of Canada's Sustainability Changemakers. This new distinction will be awarded annually to a select few portfolio companies that have shown outstanding growth over the last few years as well as a track record of delivering on SDTC's mandate of sustainability and economic benefits for Canada.
Ten companies were awarded the distinction, in-person, during SDTC's Annual Leadership Summit in Ottawa. These Changemakers are Canadian companies, building knowledge and skill development here at home, while growing a global footprint. They operate in five different provinces and work in sectors ranging from greener concrete to sustainable fuels, to precision agriculture and fiber optics systems.
"Innovative companies are driving economic growth and creating well-paying jobs across Canada. That's why we support Canadian successes as they cement Canada's position as a global leader in sustainable technology," said François-Philippe Champagne, Minister of Innovation, Science, and Industry. "These ten companies are driving economic prosperity, creating jobs, and putting us on the path to a net-zero carbon economy. Congratulations to Canada's Sustainability Changemakers for 2022."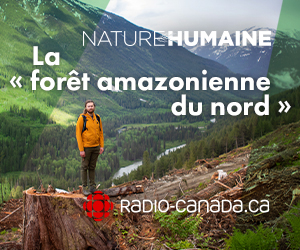 The companies chosen as Canada's Sustainability Changemakers for 2022 have been selected following a rigorous evaluation process consisting of five criteria:
Steady annual revenues of over $10 million.
A compound annual growth rate of 20 per cent or more over the last three years.
Significant sustainable benefits and impact measured per SDTC's proprietary methods of quantifying environmental benefits.
They have a global footprint.
Canadian presence and contribution to the local economy: at least 50 per cent of the workforce and significant operations must be Canada-based and the company must demonstrate job growth.
As the largest funder of Canadian sustainable small and medium sized companies, SDTC offers a unique window on the entrepreneurs who are leading the change to a Net Zero economy and is proud to use that expertise to celebrate Canadian excellence.
"The title "Canada's Sustainability Changemakers" is a quality seal, a testimony to our companies' leadership, excellence, and commitment to sustainability in Canada and around the world. We are proud to recognize these truly Canadian companies doing extraordinary things. They bring us closer to a clean and prosperous future," said Leah Lawrence, president and CEO of SDTC.
The representatives of 10 outstanding companies that are leaders in innovation and sustainability in Canada and beyond. Credit: SDTC.
Canada's Sustainability Changemakers for 2022 are:
Semios, in Vancouver, BC, is a precision agriculture company with a global footprint. Their all-in-one Crop Management Platform for high value crops such as tree fruit, nuts, and vines provides farmers with actionable information that allows them to manage tree health, increase yields, reduce the chemicals they need for pest and disease management, and reduce the water they use for irrigation.  Leveraging a network of sensors that provide more than 500M data points measuring climate, soil moisture, insect and disease activity daily, Semios applies big data analytics to reduce and mitigate crop risks for growers. Over the past few years, Semios has seen exponential growth and demand for their solution.  In the race for global leadership in the precision agriculture space, in 2021, Semios closed $100M in fundraising and made three major acquisitions (Altrac, Centricity, AgWorld), positioning them as a global leader in precision agriculture technology space.
Vive Crop Protection, from Mississauga, ON, utilizes nano-polymers to deliver a wide variety of crop protection products to farmers, helping them achieve greater yields and net return while reducing harmful environmental impacts. Using precision chemistry and their patented Allosperse delivery system, Vive helps growers minimize the use of chemicals such as fungicide, insecticides, and herbicides. Vive also has shown strong sales and revenue growth, is exporting to the U.S. while continuing to create jobs here at home.
Featured image: François-Philippe Champagne Minister of Innovation, Science and Industry at the SDTC Summit 2022 championing Canada's sustainability innovators. Credit: Caroline Paton/Twitter.