On January 30, 2020, the First Nations Climate Initiative (FNCI), started by the Lax Kw'alaams Band, Metlakatla First Nation, Nisga'a Nation and Haisla Nation, released its vision and draft scenario for developing B.C. net-zero greenhouse gas (GHG) liquified natural gas (LNG).
The initiative is consistent with objectives of the CleanBC initiative and is expected to help achieve local and global climate change targets that will also provide economic opportunities for First Nations communities. Over the past five months FNCI members have met with international climate change experts and learned that natural gas is a transition fuel in Intergovernmental Panel on Climate Change and International Energy Agency strategies that achieve less than two degrees of global warming.
"We met with First Nations from across northern B.C. to share the scenario and provide opportunities for input," says Eva Clayton, president of the Nisga'a Nation. "We see the impacts of climate change in our traditional territories – from threatened salmon runs and crab populations, to forest fires and changing forest ecosystems – and we are united in our collective goal to address it, locally and globally, while alleviating the poverty of our Nations."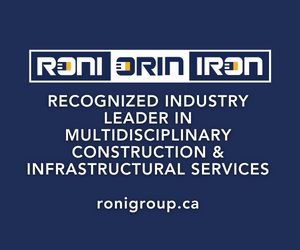 Key elements of this draft scenario include:
Net-Zero LNG – 46.5 million tonnes per annum (MTPA) in Kitimat and Skeena, Nass, Prince Rupert regions;
Electrification – Development of renewable energy sources such as off- and onshore wind, geothermal and hydroelectric power, and new transmission infrastructure to electrify the gas production and pipelines and LNG facilities. The draft scenario would need 18,000 gigawatt hours (GWh) of electricity equivalent to 3.5 Site C hydroelectric dams. Once developed this energy would be available to help with the shift to a low carbon economy, for example by electrifying the conversion of natural gas to hydrogen and carbon for fuels and other zero emission products;
Methane Emission Reduction –  Further reducing fugitive methane from the new regulated target of four per cent;
Carbon Capture by Ecosystems – Restoration and rehabilitation of ecosystems as carbon sinks, i.e. "nature-based projects" to address gas development and 300,000 kilometers of linear disturbance;
Carbon Capture and Storage – Remove carbon dioxide from natural gas and store it in sedimentary rock, where gas originates.
The next steps for the FNCI is to continue to collaborate with First Nations, other levels of government, climate experts, proponents, non-governmental organizations, and other stakeholders to further refine this scenario and develop new ones and then shape these scenarios that will be based on differing volumes of net zero LNG production in different locations. These scenarios will then inform collaborative development of policy proposal for all to consider supporting.
For further information on the FNCI, click here.
Featured image from FNCI.