The town of Sault Ste. Marie in northern Ontario is advancing with a smart grid project that will be a first in Canada. PUC Distribution Inc., the community owned, local distribution company recently received approval from the Ontario Energy Board to enable the project to proceed.
The Sault Smart Grid Project (SSG project) is a community wide smart grid that will cover PUC Distribution's entire service territory. The SSG Project is expected to transform the entire distribution system through an integrated project implementing various technologies, including voltage/VAR optimization, distribution automation, and advanced metering infrastructure, thus creating a grid that is ready for the future along with meeting new and growing demand for reliable and high-quality power.
"This is really great news for our community and the PUC group of companies. We set out to become a national leader in the energy industry and with this project, that goal will be realized," said Christian Provenzano, Mayor of Sault Ste. Marie.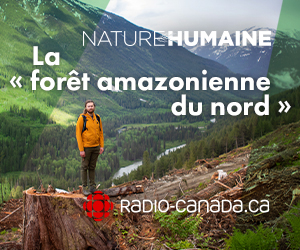 "I want to recognize and express my sincere appreciation to Board Chair Jim Boniferro and the entire Board of Directors, CEO Robert Brewer, the executive management team and staff at the PUC. I also want to recognize and thank our MP Terry Sheehan for delivering critical project funding from the Department of Natural Resources' Smart Grid Deployment Program. This project would not be a reality without that funding, our collective hard work and our perseverance."
The SSG project delivers direct benefits to customers through reduction in energy consumption and monthly bills, reliability improvements and improved planning and data reporting systems. The project will also deliver significant, direct GHG emissions reductions of 2,804 tonnes carbon dioxide (CO2) annually.
The project is innovative, locally supported ,and has secured significant funding from Natural Resources Canada (NRCan) of $11,800,000.
In order to secure a competitive price for the project, PUC Distribution conducted a competitive, public tendering process to select a contractor for EPC services. The EPC contract will be carried out by Overland Contracting Canada Inc., wholly owned subsidiary of Black and Veatch. The total project cost is estimated to be $34 million and is scheduled to be in-service by the end of 2022.
"The SSG project will not only help customers save on their monthly bill but it will also help the utility better prepare for emergencies such as black outs and storms and through its "self-healing" technology reduce the duration and number of outages," said Rob Brewer, president and CEO of PUC. "The smart grid technology can pinpoint the outage location immediately, allowing us to quickly restore power to all the areas except for where the problem is, so instead of hundreds of customers affected by a tree falling on a power line there may be only a handful of homes affected by it."
PUC Distribution serves approximately 33,500 mostly residential and commercial electricity customers in the City of Sault Ste. Marie as well as parts of Prince Township, Dennis Township and the Rankin Reserve.