Electric vehicles (EVs) are coming, and businesses and industries are accelerating their efforts to promote and support widespread EV adoption globally. Some countries and regions are further ahead, but those at the beginning of this EV migration journey should be keen to take the necessary steps and learn from the example of early adopters.
One of these growing EV markets is Canada, where momentum is accelerating and there is clear potential for an electric mobility future. In addition to increasing consumer demand for green initiatives and electric vehicles, the federal government has mandated 100% of car and passenger truck sales to be zero-emission by 2035. This creates a compelling reason to act for car manufacturers, utilities, and provincial regulators.
The environmental benefits of a cleaner energy alternative are clear, but despite a surge in EV efforts in recent years, barriers and challenges remain. For markets like Canada looking to grow their EV efforts, understanding the path to mass EV acceptance begins with educating organizations on best practices from those leading the charge to overcome these barriers.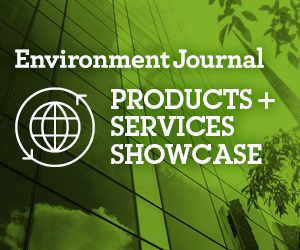 Analyzing best practices from around the globe
The electric vehicle market in Canada is growing, but consumer concerns about access to charging, as well as a lack of government subsidies and electric grid pressure have left the region far behind other markets. In a recent survey, 79 per cent of Canadian drivers said that an EV would need to have at least 400 kilometres (248 miles) or more of range in order to satisfy their anxiety.
In contrast, markets such as France, California, and Norway have implemented initiatives to support electric vehicle advancements. Examples of these initiatives include government support, investment in charging infrastructure and various tax incentives.
By briefly analyzing each of these markets, it is evident that EV adoption can happen quickly with increased government support. The Norwegian government has decided on a national goal that all new cars should be zero emission by 2025, a goal that is being positively impacted by tax incentives that help EVs become as affordable as gas-powered vehicles, including no VAT tax and a reduction in road tolls.
Meanwhile, in 2020, the French government announced an $8.8 billion aid package for the automotive industry, which had been devastated by COVID-19. This package offered purchase incentives for individual consumers and businesses buying EVs, a package that has since been extended until July 2022.
As another leader in the EV market, the California state government recently approved a three-year $1.4 billion plan for zero-emission transportation infrastructure, including EV and hydrogen refueling stations.
By making EVs a priority from a public sector standpoint and offering governmental incentives, these regions are opening gateways for EV organizations to successfully operate their business models. Markets such as Canada can monitor the initiatives of global leaders in the EV and energy transmission industries to further their own ambitions successfully.
Lessons learned and recommendations for success
Through extensive work with various stakeholders across the EV industry, global companies like Capgemini have identified common themes for overcoming hurdles to EV adoption. In a recent project implementation with an Ontario-based electricity transmission and distribution provider, Capgemini identified concerns around the challenges of regulation and grid technology, which were proven barriers to the customer acceptance of EVs.
Here are key actions companies can take to address these common barriers and accelerate their position in the EV market:
Increase focus on the customer and plan for large fleet electrification, which will give the electric grid time to both plan for and react to EV growth
Lead regulators towards a forward-looking and anticipatory approach to influence change and develop solutions to address the unregulated business space
Utilize modern technology to build the grid of the future in the present, rather than waiting for AMI 2.0 to catch up, to reduce overall pressure on the grid
By understanding the best practices of key industry players, organizations can be better equipped to take their own actions towards a cleaner future.
EV adoption is already in motion, and a failure to be at the forefront can risk an organization's ability to quickly adapt and successfully handle this change. More novice regions and organizations can learn valuable insights from the early adopters on how to incentivize electric vehicle acceleration through initiatives such as government subsidies and access to adequate charging infrastructure.
There is no perfect solution for every organization, but planning ahead and ensuring that both technologies and infrastructure are in place to adapt quickly to the EV transition will set the industry up for success.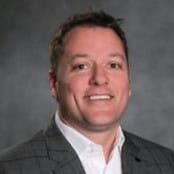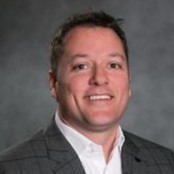 Tom Mosseau, VP and Utility Lead at Capgemini Canada is an experienced leader who is passionate about developing trusted relationships with client stakeholders and helping them to execute their end-to-end business strategies. With more than 20 years of experience in the energy and utility industry, he has consistently delivered growth, operational excellence, and value to clients. 
Featured image credit: Shutterstock.