Edmonton, Alberta-based GeoVerra, one of Canada's largest surveying and geomatics firms, has announced the appointment of Jeff Adair as Director, Alternative Energy. This newly created role will focus on providing surveying, forestry and environmental, and advanced technology solutions to projects within the alternative energy sector, including carbon capture, hydrogen production and storage, and solar and wind.
"With our proven track record of successfully adapting to a changing world and client demands, we are confident in our ability to support complex and high-profile projects coming out of this growing sector," says GeoVerra's Chief Executive Officer, John Nielsen.
"Coupled with Jeff's in-depth experience and GeoVerra's nationwide presence and proven responsiveness, we will be growing our service offerings for alternative energy projects and building partnerships with new and existing clients," adds Nielsen.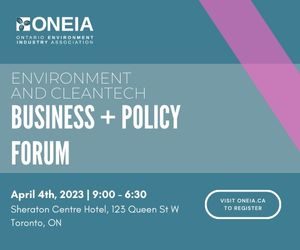 Jeff Adair, the new director of alternative energy at GeoVerra.
Before being appointed to this new role, Adair was a project manager at GeoVerra, which he joined from WSP in June 2020. He has worked on several high-profile projects with Trans Mountain, Shell, TC Energy and Tourmaline and understands what's required to work with large operators. As a legal land surveyor in British Columbia and Alberta, and a Professional Engineer with over 18 years of professional experience, Adair is a valuable part of the GeoVerra team and a great fit to take on a role in this growing service sector.
GeoVerra is one of the country's largest geomatics firms with offices across Western Canada and Ontario, providing land surveying, forestry, and geospatial solutions to clients in diverse industries.