Global consulting firm GHD has partnered with the Medical and Related Sciences (MaRS) Discovery District, North America's largest urban innovation hub. This year-long partnership will provide GHD's global future energy team with access to the Toronto-based start-up and innovation ecosystem.
MaRS Discovery District has more than Canadian 1,400 startup organizations helping create new ideas and solutions to shape the future. GHD's future energy team entered into this partnership with MaRS to help startups access the rapidly evolving energy sector by developing client-focused proof of concepts and sharing our global engineering expertise and broader partnership opportunities. GHD's involvement in the innovation ecosystem is expected to help build relationships with clients, partners and startup organizations. These relationships will help accelerate GHD's future energy innovation footprint; propelling new ideas into new markets.
The focus of the MaRS Cleantech segment involves a series of strategically aligned market segments across agritech, advanced materials, energy, proptech, transportation, waste management and water. Our team will work with startup organizations focused on the energy transition. Priority technology areas are related to energy storage, methane reduction, hydrogen, waste to power, carbon capture utilization and storage (CCUS), direct air capture, electrification, and net-zero strategy deployment.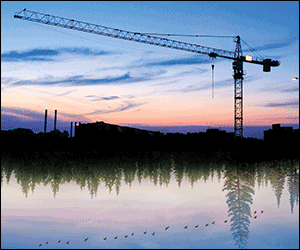 At the outset, GHD will provide educational content to the MaRS network. Subject matter experts will participate in webinars and author papers to support the knowledge-share across the MaRS startup community.
Through the startup organizations at MaRS, GHD will evaluate new technologies and concepts. With the company's influence and knowledge, it can facilitate a strategy that helps start-ups enter the market and solve issues for clients in a mutually beneficial way, bringing value to both the startups and clients.
"The partnership will allow us to drive innovation for our business and clients," says Ryan Apps, Global Head of Innovation. "The MaRS ecosystem will provide us access to leading-edge technologies where we can surface concepts to our clients, allowing them to stay ahead of disruption, improve efficiency and develop resiliency."
Other innovation programs GHD has been involved in include Avatar, Smart Seeds and EnergyLab.
"Innovation is an integral part of GHD's future energy strategy, and we have prioritized participation in innovation programs to enable new thinking, share ideas and stay at the forefront of emerging technologies in the energy transition sector," says Dr. Tej Gidda, Global Future Energy Market Leader. "Together with innovation programs like MaRS, we will continue to push the boundaries in the mission to decarbonize the energy sector by acting as a vehicle that efficiently brings future-focused products to market."