GLOBE, the largest and longest-running sustainable business summit and innovation showcase in North America, will take place at the Vancouver Convention Centre West from February 10 – 13, 2020. Todd Latham, president of Actual Media Inc. (Environment Journal's parent company), will be in attendance at this eye opening event.
Given the urgency of the global climate crisis, GLOBE 2020 is designed to provide a laser focus on impact, action and outcomes. Offering extensive growth and networking opportunities to thousands of industry leaders and representatives from business, government and non-government organizations, GLOBE is known as the business summit with global impact.
Since 1990, 170,000 people from 97 countries have participated in the GLOBE series to learn from industry leaders about innovative strategies and cutting-edge technology, and to form long-lasting partnerships.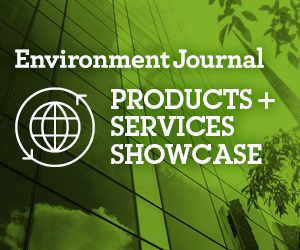 GLOBE by the numbers: 40 participating countries, 200 exhibiting companies, 200 media representatives, 800 senior decision-makers, and 1,900 delegates.
Featured speakers include the following: Lucas Joppa, chief environmental officer, Microsoft; Fisk Johnson, chairman and chief executive officer, SC Johnson; Eri Mathy, head of growth and innovation, IKEA Canada; Sarah Chandler, senior director of operations, product development and environmental initiatives, Apple; and, Jonathan Wilkinson, Minister of Environment and Climate Change.
Various aspects of the series include the following:
Forum (Feb. 10-13) – The flagship business summit, featuring world-renowned thought leaders, innovators and sustainability experts. Participants come to GLOBE Forum to meet partners and investors who can accelerate business, develop skills through educational workshops and learn from speakers and innovators who are leaders in their fields.​
GLOBE delegates are also invited to GLOBE Advance on Feb. 13 – a half-day impact-focused event where the GLOBE community will come together to develop action plans around the transition to a clean economy.
Exchange (Feb. 10) – For the first time ever, GLOBE is dedicating a full day to business-to-business (B2B) networking and transactions focused on cleantech. GLOBE Exchange will connect capital and market opportunities with innovation to accelerate the transition to the clean economy. It features curated matchmaking (innovator to investor, investor to investor and innovator to government), investor presentations, coaching for growth, opportunities to connect with young talent and other networking activities. Investors or buyers searching for partners or cutting-edge technology or young talent to add to the team, will find it here.
Innovation Showcase (Feb 11-12) – GLOBE's Innovation Showcase is the place to experience cutting-edge technology and see the future of the clean economy. In the Hall of Technology, will provide the newest innovations in sustainability. The Hall of Discovery provides the opportunity to meet leaders from Canada and around the world, featuring corporate vanguards in five thematic clusters: Bioeconomy/Circular Economy, Mobility, Smart Cities, Carbon Productivity and Oceans and Plastic. There are interactive opportunities in the Innovation Showcase including innovation challenges, start-up pitch competitions, interactive presentations, networking activities, and more.
For further information, click here:
Exchange
Forum
Innovation Showcase
To meet the GLOBE VIPS (Very Impactful People), click here.
For further information on GLOBE, click here.
Featured image from globeseries.com.