On April 1, 2020, Imperial Oil awarded Golder Associates Inc. a contract to remediate a 155-acre site near Tuktoyaktuk in the Inuvialuit Settlement Region, Northwest Territories. The project team will include IMG-Golder, an environmental and engineering firm based in Inuvik, Nunavut. IMG-Golder is jointly owned by Inuvialuit business partners and Golder.
To help achieve regulatory closure, Golder will provide permitting, demolition and remediation services. The company will contribute technical oversight for the treatment and disposal of contaminated soil, the removal of landfills, and other demolition activities. The site management strategy will focus on restoring the area to its original land-use.
"We're looking forward to supporting Imperial in their efforts to remediate the Tuk site," said Lenz Haderlein, principal and director for the project. "This contract is a great example of how Golder uses innovative approaches to help our energy clients achieve their business goals. We will work with local contractors, businesses and individuals to maximize the community benefits of this project."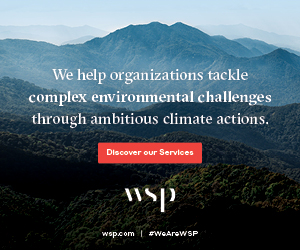 Golder provides Imperial Oil with engineering, environmental, remediation and reclamation across Canada. Employee-owned since 1960, Golder provides consulting, design and construction services for the environment and energy sectors. Clients represent oil and gas, mining, manufacturing, power and infrastructure. More than 7,500 staff work from 155 offices worldwide, delivering cross-disciplinary expertise.
IMG-Golder Corporation is an Inuvialuit environmental and engineering consulting company jointly owned by Inuvialuit business partners and Golder Associates. Formed in 2001 and based in Inuvik, NWT, the Inuvialuit owner of IMG-Golder is the majority shareholder, with Golder holding the remaining shares. IMG-Golder is a registered Inuvialuit business, is included as 100 per cent NWT on the Government of the NWT Business Incentive Policy and is a registered Aboriginal Supplier for the federal government's Procurement Strategy for Aboriginal Business.
After more than a century, Imperial Oil continues to be an industry leader in applying technology and innovation to responsibly develop Canada's energy resources. As an integrated energy producer, the company provides unique opportunities to bring research and innovation, community engagement, and commitment to safe operations.
For further information about Golder, click here.
For further information on IMG-Golder, click here.
For further information about Imperial Oil's sustainability and Indigenous engagement policies, click here.
Featured image from Golder Associates.