The Government of Canada is delivering on its commitment to modernize the Canadian Environmental Protection Act, 1999 (CEPA) and is recognizing Canadians' right to a healthy environment.
CEPA is Canada's cornerstone environmental protection law that has been used to reduce air pollution from industry and vehicles, ban asbestos, and keep microbeads out of our water. And it is through CEPA that the Government is moving to ban harmful single-use plastics.
Over the past several decades, the science around the risks associated with harmful chemicals and pollutants has evolved. In order for CEPA to continue to protect Canadians and their environment from harmful substances, the minister of environment and climate change, Jonathan Wilkinson, and the minister of health, Patty Hajdu, announced that the Government of Canada is taking steps to strengthen CEPA in line with the science, including through recognizing Canadians' right to a healthy environment.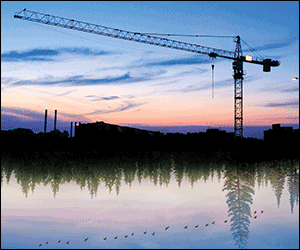 "Our proposal to strengthen CEPA helps us make further progress in the priorities our Government articulated in the 2020 Speech from the Throne," said Jonathan Wilkinson, minister of environment and climate change. "The environment will be better protected, a right to a healthy environment will be recognized as provided for under the Act, and industry will benefit from a strong and predictable framework that encourages it to produce and use safe substances. This will contribute to a healthier environment and a healthier Canada for everyone."
The changes will strengthen protections for Canadians and the environment by:
Recognizing a right to a healthy environment for every individual in Canada as provided for under CEPA—a first in a federal statute in Canada—providing continued support for strong environmental and health standards now and in the future.
Assessing real life exposure based on the cumulative effects of a substance in combination with exposure to other substances, and better-protecting populations most at risk due to greater susceptibility or potential exposure to harmful substances.
Implementing a new regime for toxic substances that pose the highest risk. The new regime will prioritize the prohibition of uses and releases of substances toxic under CEPA that meet criteria set out in regulations to be considered of the highest risk.
Supporting the shift to less harmful chemicals through the establishment of a Watch List of substances capable of meeting the criteria in CEPA to be considered at risk if, for example, there should be an increase in exposure. The amendments would require the Ministers to publish and maintain a list of substances that are capable of becoming toxic.
Creating a new Plan of Chemicals Management Priorities. The Bill provides for public input on the development of a Plan of Chemicals Management Priorities, which will set out an integrated plan for the assessment and management of substances as well as supporting activities such as research, monitoring, information-gathering and risk communication.
Amending the Food and Drugs Act (FDA)to provide the ability to develop a regulatory framework under the FDA to assess and manage the environmental risks of new drugs. This would remove the requirement to notify and assess new drugs under both the FDA and CEPA, providing a more efficient and effective approach to managing the risks of drugs in Canada.
In addition to these amendments to CEPA, the Government will take action to improve information for supply chain managers and to enhance mandatory labelling for certain consumer products, giving Canadians greater access to information about the substances to which they are exposed.
"Protecting the health of Canadians and their environment are key priorities for our Government," said Patty Hajdu, minister of health. "The legislation introduced today will strengthen CEPA to better protect Canadians, and our most vulnerable in particular, from environmental and health risks. By taking into account vulnerable populations and cumulative effects, we will also be better placed to make science-based decisions that keep all Canadians safe and healthy."
According to the Government of Canada, the proposed amendments represent the first major reform to CEPA since it was updated more than 20 years ago. They will enable the Government of Canada to deliver on its commitment to modernize CEPA and to continuously improve its initiatives to protect human health and the environment.