The Government of Canada's Department of Finance has selected The Toronto-Dominion Bank (TD) and HSBC as the two structuring advisors for its inaugural issuance of green bonds.
The financial organizations were selected to advise on the design of Canada's green bond framework, assist in the development of the ongoing program, and support an inaugural issuance in the coming year.
"As Canada advances its climate and sustainability goals, the development of a green bond program represents a significant milestone in this journey," says Bob Dorrance, chairman, CEO and president of TD Securities. "We're well-positioned to provide trusted advice and support to our clients, like the Government of Canada, as they access financial markets and work towards achieving their sustainability objectives."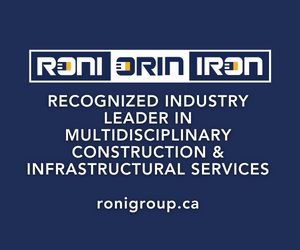 TD was the first North American bank to become carbon neutral in 2010 and in 2020, became the first Canadian bank to target net-zero GHG emissions associated with its operating and financing activities by 2050. TD has also contributed over $56 billion of its $100 billion low-carbon economy target through our low-carbon lending, financing, asset management ,and internal corporate programs in the last four years.
"We are honoured to support the Government of Canada on this important step towards meeting their climate ambitions, as we have done for the inaugural sovereign green bond programs of the U.K., Poland, the Netherlands, Chile, Korea and Hong Kong," said Linda Seymour, president and CEO of HSBC Bank Canada. "We have been at the forefront of green bond issuance here in Canada since 2014, supporting provincial governments through multiple green bond issuances. This is a major milestone as we all work together to deliver Canada's recovery."
In October 2020, HSBC announced an ambitious plan to prioritize financing and investment that supports the transition to a net zero global economy. The bank has committed to align financed emissions to the Paris Agreement goal to achieve net zero by 2050 or sooner and in its own operations and supply chain by 2030. The bank has raised $68 billion in the first quarter of 2021 for clients through green, social, sustainability, and sustainability-linked bond issuance.
Appointing structuring advisors is in line with other national governments that have issued green bonds, and is the first milestone of the federal government in advance of issuing Canada's inaugural green bond in 2021-22.