ALUS Canada joined Manitoba Premier Brian Pallister at the University of Manitoba's Faculty of Agricultural and Food Sciences on October 22, 2019 to announce important new investments in conservation.
The Government of Manitoba formally announced its Growing Outcomes in Watersheds (GROW) Program, while ALUS Canada announced a new financial commitment of $300,000 to support environmental projects on agricultural land in the province.
"We applaud Premier Pallister for this significant commitment to conservation," said Lara Ellis, ALUS Canada's vice president of policy and partnerships. "Now is truly the time to invest in natural-infrastructure projects to help reduce flooding and mitigate other effects of climate change, and we commend the Manitoba Government for launching its GROW program and for investing substantially in conservation this year, through both the Conservation Trust and the GROW Trust."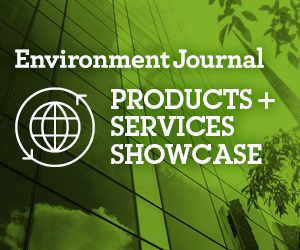 ALUS Canada pledged to continue supporting Manitoba farmers and ranchers in their environmental stewardship work with this additional investment of $300,000 over the next two fiscal years. The organization will work to expand programming and produce outcomes that are good for both the environment and communities.
A Weston Family Initiative, ALUS Canada is a national program assisting farmers and ranchers to produce cleaner air, cleaner water, more biodiversity and other ecosystem services in their communities. So far, the program has disbursed approximately $8 million in funding to ALUS communities across Canada with nearly 24,000 acres enrolled in the ALUS program. This represents about 750 participants from 25 communities in six provinces, and the program is rapidly expanding.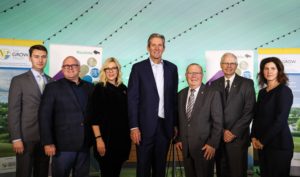 From right to left: Lara Ellis, ALUS Canada vice president, policy and partnerships; Tim Sopuck, chief executive officer of Manitoba Habitat Heritage Corporation; Minister of Agriculture Ralph Eichler; Premier Brian Pallister; Minister of Sustainable Development Rochelle Squires; Bob Lagassé, member of the legislative assembly for Dawson Trail, Josh Guenter, member of the legislative assembly for Borderland.
The initiatives in Manitoba will be supported through ALUS Canada's new corporate sponsorship program, the New Acre™ Project. With integration as a founding principle, the program supports rural communities tackling environmental challenges. For example, the ALUS Little Saskatchewan River program is a partnership between ALUS Canada and the Little Saskatchewan River Conservation District (LSRCD), where 21 farmer and rancher participants have already enrolled nearly 2,000 acres into the ALUS program.
"Over the last four years, ALUS has been a great tool in our toolbox at the Conservation District," said LSRCD Manager Colleen Cuvelier. "It has encouraged farmers and ranchers to maintain and restore natural areas that produce cleaner air, cleaner water and more wildlife habitat. It has also helped our community reduce flooding and adapt to climate change. ALUS Canada has helped take us to the next level, and allowed us to reach people that we couldn't have reached otherwise."
For further information on ALUS Canada, click here
For further information on the ALUS Little Saskatchewan River program, click here