The coronavirus crisis is energizing the discussion about the need for integration and consistency with environmental, social and governance criteria in accounting standards.
The merits and challenges of impact measurement and green accounting were the topic of conversation at a recent roundtable presented as part of Corporate Knights' Building Back Better series. The panel discussion revolved around the Value Balancing Alliance, a business-led non-profit that is developing accounting principles and guidelines to measure environmental impacts for business. Leaders from the Canadian government and finance industry were keen to discuss the European-led alliance.
Christian Heller, CEO of the Value Balancing Alliance, said that now is the time to shift the traditional accounting system to a global model of green accounting, to prevent "bankruptcy of the ecosystem," as well as societal and economic collapse. "The current efforts that we've seen with regard to sustainability reporting in the past decade are just not sufficient," said Heller.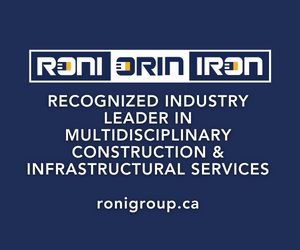 Heller made a compelling argument for the importance of standardization with regard to impact measurement, disclosure, scalability, and applicability. While this data could be complicated to calculate, Heller boiled it down to the basics. "For us, it's about demonstrating both the positive and negative impacts companies are providing to society," he said.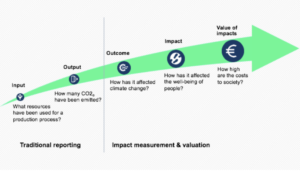 Heller's message seemed to resonate with Yulia Reuter, director of Sustainability Accounting with Manulife. In her role at Manulife she supports management with quantification of natural capital including climate related risks and reporting aspects. The financial institution, which serves 30 million customers and has $2 trillion under management, is the world's largest asset manager of timberland and farmland assets. Speaking from her experience with past projects in sustainability accounting, she agreed that more consistent standards across industry would be beneficial and helpful for the financial industry.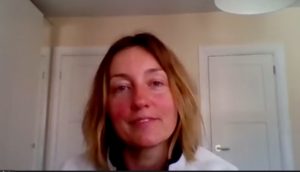 Yulia Reuter, Manulife
BASF Canada is a founding member of the Value Balance Alliance. Marcelo Lu, president of BASF Canada supports more comprehensive and holistic reporting of revenue, human wellness and environmental aspects of performance. However, he would like to see more widespread acceptance of sustainability reporting.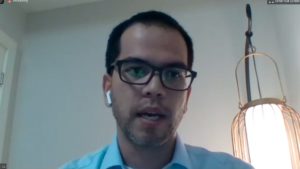 Marcelo Lu, BASF Canada
"We are comparing ourselves in a vacuum if we're the only ones doing it so what is very, very important is that we give investors a numerical value," said Lu. He emphasized the critical need for data to be comparable globally; to have one standard and not individual ones for various nations or regions.
Forward-thinking Deloitte also supports the Value Balancing Alliance. "We are taking concrete steps towards an actual set of standards that will eventually elevate the ESG metrics," said Usha Sthankiya, senior manager of Sustainability & Climate Change with Deloitte Canada. She also acknowledged the obstacles that companies currently face in disclosing more comprehensive information both internally and externally. "Our hope is that the VBA and other organizations that are providing rigor and consistency will bring ESG metrics closer to financial metrics and become more usable for the market as a whole," said Sthankiya.
The pandemic has also provided an opportunity for the Canadian government to further flex its green procurement muscle. Nick Xenos, executive director of the Centre for Greening Government, Treasury Board Secretariat, explained how the Greening Government Strategy works at greening the operations, buildings portfolio and transportation fleet of the federal government. He compared the procurement process to the investment research process.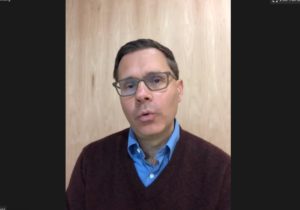 Nick Xenos, Centre for Greening Government
"The procurement process is similarly rigorous in that you need to have comparability, in that you need to know what you're asking for in terms of how to buy green goods and services," said Xenos, who added that suppliers and their environmental performance records are significant for rating purposes. For example, with a recent large services contract, the supplier was asked to disclose their carbon emissions and to have a mandate in line with Paris Agreement.
For further information on Corporate Knights and the valuing nature webinar, click here.
For further information on the Value Balancing Alliance, click here.