The New Brunswick municipalities of Dieppe, Edmundston, Woodstock and Fredericton are receiving support from the Green Municipal Fund for energy efficiency and infrastructure projects in four New Brunswick communities.
The goals and benefits of these projects are to improve building efficiencies, reduce greenhouse gas emissions, generate energy savings, improve road infrastructure, promote local expertise and resources, and enhance job creation locally.
"Municipalities are important partners in climate action. By making buildings more energy efficient, we can cut pollution, strengthen local economies, and create well-paying jobs in communities in New Brunswick," said Jonathan Wilkinson, Minister of Environment and Climate Change.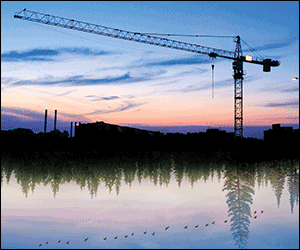 The four projects, which will receive $2.2 million in funding, include the following:
a feasibility study on optimal energy efficiency measures for the Arthur-J.-LeBlanc Centre in Dieppe;
a feasibility study for solar panels on the roof of the Jean-Daigle Centre and installing an energy storage system in Edmundston;
energy efficiency upgrades to Woodstock'sAYR Motor Community Centre;
and a complete street project in Fredericton where infrastructure is improved for pedestrians, cyclists, and transit on Brookside Drive.
"These investments in innovative solutions to increase energy efficiency will help residents live in cleaner, healthier communities. The green projects in these four municipalities will not only generate cost-savings and reduce GHG's, they will help communities develop new ways to be resilient to climate change, and protect the well-being of families," said Ginette Petitpas Taylor, Member of Parliament for Moncton—Riverview—Dieppe.