For Canadian and global markets, sustainable business is the only way forward and companies that do not participate in decarbonization will lose out. Green and clean technology "unicorns" are becoming the mainstream, disrupting the renewable energy, food, and mobility sectors.
In his most statement to shareholders, Larry Fink, president of BlackRock, points to the future of sustainability and capitalism. Fink's annual letter is considered a bellwether for future investing trends because of the company's massive size and influence; the most recent quarterly filing indicates $10 trillion in assets under management.
"The next 1,000 unicorns won't be search engines or social media companies, they'll be sustainable, scalable innovators – startups that help the world decarbonize and make the energy transition affordable for all consumers," Fink wrote, using the tech-industry term unicorns to refer to start-ups valued at $1 billion or more.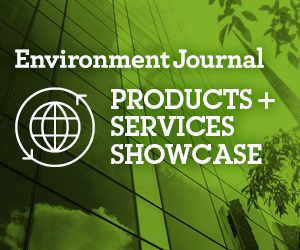 While these companies are the early movers in sustainability, the next 1,000 unicorns will be focused on "developing green hydrogen, green agriculture, green steel and green cement." He further elaborates that investments in low carbon projects in emerging markets alone should surpass a trillion dollars a year by 2025. The overall investment envelops expected in sustainability by 2025 will be approximately $5 trillion per year.
Who are the winners?
There are currently 43 green unicorns with valuation of over $1 billion. This is roughly 4.5 per cent of the total unicorn market of 1,000 global companies. While the number of the green unicorns is still small, they are growing at an astonishing pace. When we look at the data, we observe that the rate of climate unicorn launched have dramatically increased since 2000. Just looking at 2021, 29 climate tech companies reached the unicorn status. Green tech valuations were very high in 2021 surpassing the general market, with a 625 per cent growth rate of newly started green tech Unicorns compared to the industry reference growth of 287 per cent.
Green unicorns are creating value for shareholder more rapidly than previously expected. Additionally, green and climate tech start up are reaching the billion-dollar valuation significantly faster that early-stage companies in conventional sectors. On average, green tech startup have taken four years to join the unicorn club, as opposed to the seven years for startup in other sectors.
The winners for now are strongly focused on the "low hanging fruits" for decarbonization, in sectors that have lagged in terms of climate innovation such as energy (35 per cent), agriculture (33 per cent), and transport & mobility (16 per cent). In terms of geographies, the majority of unicorns are based in the United States and Europe where venture capital funds are abundant. They are also happening in these regions where carbon intensity is very high and where decarbonization policies and climate disclosure are becoming compulsory in 2022 and 2023. China is trailing the US and the EU with about 14 per cent of total green Unicorns in 2021.
One thing all these unicorns have in common regardless of geographical focus, is that they try to get big quickly, downplaying long-term profitability, cutting prices and raising a lot of funding in early rounds.  Here following we cover a few sectors that should become hot in terms of investment over the coming five years.
Three sectors to watch
Sustainable building designs are replacing old fashioned construction at a fast pace from London to Dubai and Denver. Conventional buildings are responsible for approximately 40 per cent of greenhouse gas emission globally. Low-carbon buildings offer a bankable solution as they are designed to emit no GHG across their entire lifespan. They require minimal energy needs, produce no waste, and are made from environmentally sound products such as bamboo or reclaimed wood. With urban population at more than 50 per cent and expected to reach 70 per cent by 2050, the demand for affordable low carbon construction will skyrocket. We expect that low-carbon buildings startup alone will receive a massive inflow of capital between 2022 and 2023.
Green hydrogen is one of the most promising segments of the ongoing energy transformation ongoing. While green hydrogen is still pricy, the market is starting to heat up. More that 50 global corporations with a market cap of $8.5 trillion launched a partnership at Davos (First Movers Coalition) and committed to buy green hydrogen and thus provide a price signal that the market will reach rapidly the necessary scale to bring the price down. One application of the green hydrogen that is capturing the investment interest is the fuel cell electric vehicle. These are cars fuel by hydrogen without producing any GHG emission. According to sector experts, by 2040, green hydrogen will power 400 million cars, 20 million busses and of 25 per cent of ships.
Climate risk data and ESG focused companies are going to experience massive growth as investors and financial institutions try to gain access to climate risk data. Going forward most companies will also be required to disclose their ESG footprint (which will become compulsory in 2022-2023 in the EU and in the US). Additionally, investors and financial institutions are seeking risk assessment to better understand their potential exposure to climate events. The markets have decided that an ESG score and climate risk assessment will make companies more bankable and less risky.  Time to jump on helping market establish climate risk and ESG benchmarks.
Venture capital and the broader investment community are increasingly impact-driven, and they are taking bolder financial steps to support high risk green start up. It's now widely accepted that green unicorns are a new reality turbocharging sustainability and profitability. All this green growth will offer higher returns on investment while promoting better outcomes for society and for the environment.
Andrea Zanon is an Environment, Social and Governance (ESG) strategy and resiliency advisor who has advised ministers of finance and over 100 global corporations on how to develop more resilience countries and societies.