With an investment of $8.9 million over three years, the Government of British Columbia is partnering with First Nations representatives to develop the first training initiative that will support co-management of land and resources.
This year, the Guardians and Stewardship Training Initiative will be co-developed with First Nations and will support the StrongerBC Future Ready plan to make post-secondary education and skills training more affordable and accessible.
"Since time immemorial, First Nations have been stewards of the water, land and wildlife in B.C., and Guardians play a crucial and growing role in stewarding those lands and resources today," said Nathan Cullen, B.C.'s Minister of Water, Land and Resource Stewardship. "We've heard from First Nations there is a need for more supports and access to training for Guardians, and we are taking action to make that happen."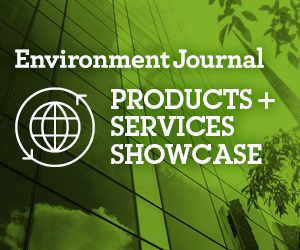 ''Guardians" is a term used to describe trained members of First Nations who undertake a wide variety of stewardship activities on the land base. Often called by different names (such as watchmen or rangers), guardians are employed by First Nations to serve as their "eyes and ears" or "boots on the ground" in their territories. Guardians are experts who help monitor and manage protected areas, restore animal and plant habitats, and offer Indigenous knowledge. In remote areas throughout B.C., Guardians are often the first to respond to environmental spills or other emergencies.
"First Nations have cared for their territories over countless generations, practising a holistic vision for stewardship that views all ecosystems as interconnected and inseparable, and treats all life with respect," said Christine Smith-Martin, CEO of the Coastal First Nations-Great Bear Initiative.
"Indigenous Guardians uphold this sacred tradition — and responsibility — by working together to monitor, protect and restore the cultural and natural resources of their territories. Across the Pacific North Coast, the Coastal Guardian Watchmen have proven for decades just how valuable this stewardship work can be – not just for ecosystems, wildlife and community well-being, but as a positive foundation for true co-governance of our lands and waters. This support for stewardship training will ensure Guardians can continue this crucial work into the future — for their Nations and for all British Columbians."
Guardians increase the capacity of First Nations to steward their land and waters and partner with B.C. on co-management initiatives. Guardians also support land, marine and resource-use planning, which identifies areas for conservation and places where resource development and associated economic activity can be considered.
"We are pleased that the Province is responding to calls from First Nations, including the Union of BC Indian Chiefs Council, for expansion and funding of the Guardians program," said Grand Chief Stewart Phillip, president, Union of BC Indian Chiefs.
"The climate emergency and biodiversity crisis are the most pressing issues of our time, and we look forward to First Nations exercising self-determination in designing Guardian programs to best respond, and to manage their territories to flourish as they have since time immemorial. This new training plan is a positive step towards making the deep and lasting changes necessary to protect our lands and waters, and we encourage B.C. to continue down this path by committing to co-develop legislation for the protection of biodiversity and ecosystem health in co-operation with Indigenous Peoples and in full alignment with the UN Declaration."
Budget 2023 invests $480 million over three years to support Future Ready's goal to break down barriers to post-secondary training so more people can get the training they need. The Guardians and Stewardship Training Initiative is a key component of this broader plan.
Government will work with First Nations throughout 2023 to determine the parameters and structure of this new initiative, with a goal of launching the program in spring 2024.
To read the "What we Know" Summary Report on Guardians Engagement, click here.
Featured image credit: Coastal First Nations-Great Bear Initiative.