Low-carbon hydrogen is emerging as one of the most promising routes to accelerating decarbonization of high-emission sectors and a crucial facilitator in achieving a greener future. A new report from the Capgemini Research Institute "Low-Carbon Hydrogen – A Path to a Greener Future" finds that 62 per cent of heavy industry companies across sectors are looking at low-carbon hydrogen to replace carbon-intensive systems.
On average, Energy and Utilities (E&U) companies expect low-carbon hydrogen to meet 18 per cent of total energy consumption by 2050. They are unlocking investment across the hydrogen value chain, notably to develop hydrogen infrastructure, cost-effective electrolyzers and fuel cells.
The report finds that most organizations believe low-carbon hydrogen will be a long-term contributor to achieving emissions and sustainability goals: 63 per cent of E&U organizations view low-carbon hydrogen as critical for decarbonizing economies, and 62 per cent believe it can help nations reduce dependence on fossil fuels and promote energy independence.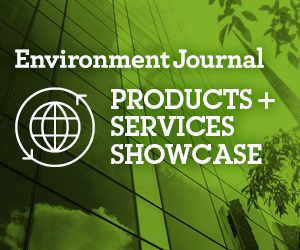 According to those surveyed, low-carbon hydrogen could meet up to 55 per cent of hydrogen mix totals by 2050. However, on average, 0.4 per cent of total annual revenue is earmarked for low-carbon hydrogen by E&U organizations by 2030, in particular for hydrogen energy transport and distribution (53 per cent), production (52 per cent) and R&D (45 per cent).
Florent Andrillon, Group ClimateTech Lead at Capgemini, comments: "Low-carbon hydrogen is crucial in the clean energy mix for decarbonizing priority high-emission sectors such as industry and transportation, and thus combating global warming. Scaling the initiatives we see today will require significant investment in R&D, collaboration across the value chain, clear partnership strategies, and tailored business-case assessments. Organizations must establish the right collaboration throughout the value chain, secure their offtake, develop hydrogen-competence centers, and harness technologies like simulations, digital twins and traceability solutions to scale their low-carbon hydrogen initiatives successfully. While achieving measurable success won't be easy, we have the opportunity to create a decarbonized future."
To understand how E&U organizations could capitalize on low-carbon hydrogen's potential, the Capgemini Research Institute conducted a global survey across 13 countries. Responses were collected from 500 executives from E&U firms with more than $500 million in annual revenue, and 360 executives from end-user sectors with more than $1 billion in annual revenue, including heavy transportation, aviation, maritime transport, steel, chemicals, and refining . Interviewees are involved in the planning and development of low-carbon-hydrogen initiatives and work across functional areas such as strategy, product/service development, innovation and engineering, and operations.
While it is evident that low-carbon hydrogen holds real decarbonization potential, in order to succeed in their initiatives, organizations will need to navigate several obstacles along the way to seize the opportunity, mitigate costs, and scale at pace. In this report, Capgemini provides insight into how E&U organizations can approach these challenges, exploring five major themes of low-carbon hydrogen and three layers that organizations will need to address in order to achieve their goals.
Read the full report here.