Environmental, social and governance (ESG) investing is a sustainable strategy, according to the recently released Barron's fourth annual ranking of big-cap equity mutual funds.
The ESG funds that received an "above average" or "high" sustainability rating outperformed comparable funds with lower sustainability ratings. US-based Barron's selected top large-company, actively managed funds with the most sustainable portfolios, then ranked them by one-year returns. The ranking was based on input provided by independent research firms Morningstar and Sustainalytics.
Some experts say the outperformance could be coincidence. They say the practice of sustainability has pushed fund managers and investors into high-quality growth companies, the kinds of stocks that have dominated a market where economic growth is sluggish and interest rates are low.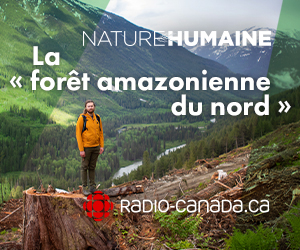 But John Hale, the global head of sustainability research at Morningstar and the creator of the sustainability ratings, says that the relative outperformance of ESG funds appears to be more than a coincidence.
Tom Galvin, the fund manager of the Columbia Select Large Cap Growth fund (UMLGX), which ranked number six on the list, is also optimistic about the ESG potential. The fund was up 38 per cent in 2019, beating the broader market.
"ESG is part of our toolbox and process. Companies that are managing their financial controls well very often make intensive efforts to responsible and sustainable governance," says Galvin.
The survey authors note that the ranking goes beyond pure-play sustainable funds since the rules and practices concerning disclosure are still evolving, and many of the managers on the list don't have mandates for sustainable investing.
Number one on the list is Matthew 25 Fund (MXXVX). Mark Mulholland, the manager of the fund, doesn't screen for ESG but he believes that natural gas should replace coal and he looks for companies with the potential to grow over the long term.
In Canada, the Royal Bank of Canada annually undertakes independent on institutional asset owners and investment consultants, inquiring as to how they're applying ESG to their investment process. The 2019 survey, "Responsible Investment: An Evolving Landscape," looks at the responses of almost 800 participants around the world.
According to the 2019 survey, 70 per cent apply ESG principles when they invest and 82 per cent believe ESG integrated portfolios are likely to perform as well or better than non-ESG integrated portfolios.
For further information on Barron's list, click here.
For further information on RBC's survey, click here.