At the recent G7 summit, finance ministers made a historic agreement to mandate climate reporting last week that, alongside other new measures, will make it compulsory for corporations to report climate impacts and investment decisions.
The heads of state and ministers of the Group of Seven (G7) — an intergovernmental organization consisting of Canada, France, Germany, Italy, Japan, the United Kingdom, and the United States — gathered in the English seaside town of Carbis Bay for the G7 summit last week, and climate was one of several key topics discussed.
"We support moving towards mandatory climate-related financial disclosures that provide consistent and decision-useful information for market participants," said the G7 finance ministers said in a statement. "This will help mobilise the trillions of dollars of private sector finance needed, and reinforce government policy to meet our net-zero commitments."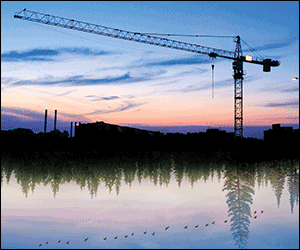 Prime Minister Justin Trudeau announced $5.3 billion of support in new spending for climate actions. These funds are expected to help vulnerable countries and their communities adapt to the climate crisis as they continue to respond to the health and economic crises at hand. This funding will help developing countries build domestic capacity to take climate action, build resiliency, and reduce pollution, including by finding nature-based solutions to climate change like protecting biodiversity and planting trees, and supporting the transition to clean energy and the phasing-out of coal.
The international agreement to mandate climate disclosure does not yet have a timeframe attached, but the wider G20 group of nations are also set to discuss the topic, potentially meaning that an international agreement could be achieved prior to the 2021 United Nations Climate Change Conference (known as COP26) in Glasgow this November.
The ministers also backed work by the International Financial Reporting Standards Foundation that will seek to develop a new global standard for sustainability reporting that builds on the Task Force on Climate-related Financial Disclosures (TCFD) framework.
There are now more than 1,500 companies that support the TCFD's recommendations, including corporates with a combined market cap of $12.8 trillion and investors with $138.8 trillion of assets under management collectively. This is an enormous uptake of 85 per cent since 2019.
"This is an important step forward, and one that will help create a pathway to a successful COP26 in Glasgow and pave the road to deliver net-zero emissions globally," said Catherine McGuinness, deputy chair of the International Regulatory Strategy Group. "Similarly, we are pleased to see the G7 taking steps to tackle illicit finance and environmental crimes."
Featured image: Canadian Prime Minister Justin Trudeau at the G7 Summit in Cornwall, UK (Twitter: @JustinTrudeau).