Today the Supreme Court of Canada ruled that the federal government's carbon pricing regime is constitutional, allowing Ottawa to proceed with its plan to ensure every province and territory has a price on carbon to curb greenhouse gas (GHG) emissions.
The 6-3 decision means that the federal government has the power to impose a minimum carbon price across the country in the name of reducing greenhouse gas emissions "as a matter of national concern."
Some provinces — including Alberta, Saskatchewan, and Ontario — have opposed the carbon tax, in favour of other provincial programs, arguing natural resources are in the provinces' jurisdiction under the Constitution.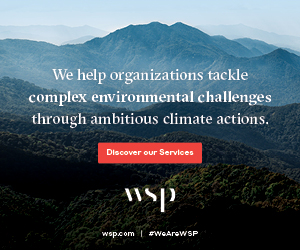 According to Chief Justice Richard Wagner, in his written statement for the majority, the federal government is free to impose minimum pricing standards because the threat of climate change is so great that it demands a coordinated national approach.
He agreed with the federal government's argument that climate change is a pressing matter of national concern and said it's constitutionally permissible for Ottawa to take leadership on a threat that crosses provincial boundaries.
"Climate change is real. It is caused by greenhouse gas emissions resulting from human activities, and it poses a grave threat to humanity's future," wrote Wagner.
Wagner found that the federal government can act under the Constitution's peace, order and good government (POGG) clause, which provides the federal government authority to enact laws to deal with issues that concern the entire country.
According to the decision, a "patchwork price" on carbon would hinder Canada's collective fight against climate change. Wagner pointed to the broad consensus among international bodies that carbon pricing is a critical measure for the reduction of GHG emissions.
The dissenting opinions argued that Canada had not shown that climate change reaches the level of national concern and questioned the scope of the regime. But Wagner held that there is a limited scope for national standards that is unchanged by this ruling.
"The evidence clearly shows that establishing minimum national standards of GHG price stringency to reduce GHG emissions is of concern for Canada as a whole," wrote Wagner.
Minister of Environment and Climate Change, Jonathan Wilkinson provided a statement on the historic decision:
"Today's Supreme Court decision reaffirms that carbon pricing is integral to reducing greenhouse gas emissions and responding to the existential threat of climate change."
He also called the decision "a win for the millions of Canadians who believe we must build a prosperous economy that fights climate change."