Cities cities can play a central role to accelerate progress towards clean, low-carbon, resilient and inclusive energy systems. This idea was recognized by climate and energy ministers from G20 nations who met in Naples, Italy this summer to focus on steps that national governments can take to support urban areas to deploy solutions and technologies to reduce emissions.
New technologies and increased connectivity, as well as the sheer scale of the world's metropolises, are opening up massive opportunities to optimize urban planning, improve services and extend access, while at the same time creating revenue streams, jobs and business ventures. In this context, the International Energy Agency developed a report at to showcase the opportunities and challenges facing cities, and the actions that can be taken to support progress.
The International Energy Agency (IEA) Empowering Cities for a Net Zero Future report builds on extensive consultations with over 125 leading experts and organizations, and presents case studies from 100 cities in 40 countries. The examples illustrate the wide range of opportunities and solutions that can help city-level authorities make full use of efficient and smart energy systems.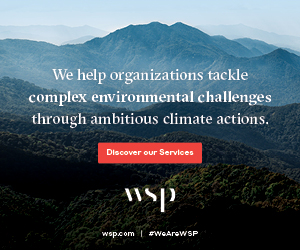 At the same time, urban agglomerations are incubators for cutting-edge technologies, and their density and size offer economies of scale that can cut the cost of infrastructure and innovation. This mix of factors puts cities at the leading edge to come up with creative solutions to climate and energy challenges.
And with growing urbanization trends, the central role of cities will keep increasing. Cities today account for more than 50 per cent of the planet's population, 80 per cent of its economic output, two-thirds of global energy consumption and more than 70 per cent of annual global carbon emissions. By 2050, more than 70 per cent of the world's population will live in cities, resulting in a massive demand growth for urban energy infrastructure.
From smart streetlamps to self-cooling buildings to smart electric car chargers, investing in city-level action can provide the biggest carbon-mitigation return on investment and accelerate inclusive clean energy transitions.
The new report contains a set of high-level recommendations to accelerate energy transitions and leverage the full potential of cities to reduce emissions thanks to digitalization.
By 2024, an anticipated 83 billion connected devices and sensors will be creating large, diverse datasets on a wide range of topics, such as energy consumption, air quality, and traffic patterns. Next-generation energy systems can leverage the data from these connected buildings, appliances and transportation systems to reduce energy consumption, improve grid stability and better manage city services.
Digital simulations can show how different designs, technologies and equipment affect energy demand pathways and associated costs.
For example, the LA100 study, conducted by the U.S. National Renewable Energy Laboratory, points the way towards achieving a 100 per cent renewables-supplied city by 2045. The study simulates thousands of buildings, using aerial scans, customer adoption models as well as utility planning tools to ensure power system stability, and estimates that these measures would avoid between USD $472 million and USD $1.55 billion in distribution network investments.
In Canada, the City of Vancouver now requires every residential parking space in new developments to feature electricity outlets to charge electric vehicles. Digitalization can shift around 60 per cent of the generation capacity needed to charge these vehicles away from peak demand times. Smart traffic management systems can reduce congestion by eight per cent.
The IEA showcases the opportunities and challenges facing a wide range of cities, and the actions that can be taken to support progress. This report was developed with the support of the Italian G20 Presidency and the IEA Clean Energy Transitions Programme. To read the complete report, click here.
The G20 meeting and resulting reports are meant to inform the United Nations climate talks, known as COP 26, which will take place in Glasgow in November.