Major North American brands have been named among 179 companies on the prestigious Carbon Disclosure Project (CDP) "A List" for their leadership on corporate transparency and action on climate change, released on January 20, 2020.
The global non-profit organization CDP compiles this list to harness the competitive spirit of business to raise ambition and spur action on corporate climate action. The organization scores thousands of companies that disclose climate data through its platform each year at the request of their corporate customers and investors.
"CDP's A List showcases companies that model true corporate sustainability leadership and are forging forward to become environmentally and financially sound companies. I'm proud to see leading North American companies reflected in this year's list," said Bruno Sarda, President of CDP North America. "While climate change is already upon us, these companies know sustainability presents an exciting race to the top, an opportunity to innovate and rethink business as usual. Companies across the U.S. and Canada are proving again and again that environmental responsibility is not just good for society—it simply makes good business sense."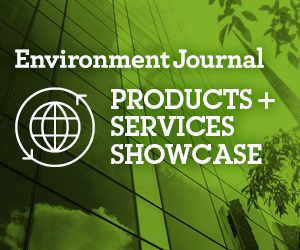 Data from STOXX, a globally integrated index provider, indicates that the A List has outperformed its global benchmark by an average of 5.5 per cent annually over a seven-year period. This indicates that transparency and leading action on climate change are correlated with financial success.
Out of over 8,000 companies worldwide scored on their 2019 disclosures—including more than 2,400 in North America—just the top two per cent made the prestigious A List. U.S. and Canadian A List companies include Alphabet (Google), Best Buy, Citigroup, CVS Health, General Mills, Hilton Worldwide, IGM Financial, Microsoft, Stanley Black & Decker and Walmart.
IGM Financial is a leading wealth and asset management company supporting over 35,000 advisors and both individual and institutional investors throughout North America, Europe and Asia. This network of advisors provides investment planning services to more than two million Canadians, with approximately $167 billion in total assets under management.
"IGM Financial has the size and scope to positively impact key issues facing society and we take this responsibility very seriously. The United Nations Sustainable Development Goals (SDGs) have helped us identify and understand the pressing issues facing our world," said Jeffrey Carney, president and chief executive officer of IGM Financial in its recent Corporate Responsibility Report. "We focus on five goals that are aligned with our business – the eradication of poverty, climate action, gender equality, strong institutions and community partnerships."
The A List companies are considered leaders because of their transparent and comprehensive disclosure of climate data, thorough awareness of climate risks, demonstration of strong governance and management of those risks, and demonstration of market-leading best practices. Examples of best practice include setting science-based targets, shifting to renewable energy, investing in low-carbon product innovation, using internal carbon pricing or providing incentives to suppliers to reduce their emissions.
The companies on the A List hail from 22 countries around the world. The countries with the headquarters of the most A List companies are Japan (38), the U.S. (35) and France (22). Only one company in Canada, IGM Financial, made the A List. Regionally, Europe hosts the most A List companies, with nearly half of the global total (85 companies), followed by Asia (51) and North America (36). Only four companies headquartered in Oceana are on the list (all in Australia), and two in Latin America (Brazil) and one in Africa (South Africa).
Other key findings include:
Canadian financial services company IGM Financial is the only company in Canada to make this year's A List.
Significant increase in companies based in Japan achieving an A score—38, up from 20 last year, overtaking the U.S.
Over 100 A List companies—including 20 in North America—have committed to or set science-based targets that are in line with the Paris Agreement.
The A List was released on the eve of the World Economic Forum's annual meeting in Davos. Top of the agenda this year is "How to mobilize business to respond to the risks of climate change." The CDP A List shows which companies are taking this global challenge seriously and working to address the risks.
The full list of companies that made this year's climate change A List, as well as other publicly available climate change scores are available here.
Featured image from CDP: regional offices and local partners span 50 countries with companies, cities, states and regions from over 90 countries disclosing to CDP.