The City of Pickering, in partnership with Ontario Power Generation (OPG) and the Region of Durham, is undertaking a Financial, Economic, and Social Impact study on the retirement of the Pickering Nuclear Generating station (PNGS).
PNGS will be the largest decommissioning project to take place in Canada. The city and region are working with OPG and its Centre for Canadian Nuclear Sustainability (CCNS), a world-class facility that will attract skilled jobs, innovative businesses, and economic development to the region, as well as advance solutions for minimizing nuclear materials and recycling clean materials.
"The City of Pickering has valued OPG's safe and reliable operations in our community for almost 50 years, and looks forward to strengthening this relationship," said Dave Ryan, Mayor of Pickering. "I am proud to collaborate with our key partners, and utilize the newly-launched Centre for Canadian Nuclear Sustainability as a regional hub, integrating collaboration and research to strengthen Ontario's supply chain for nuclear decommissioning."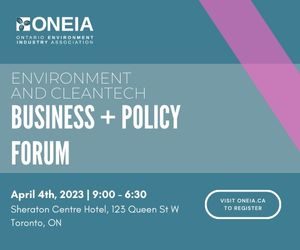 The study is expected to provide a thorough understanding of decommissioning impacts and economic opportunities, as well as recommendations for maximizing opportunities associated with the CCNS to stimulate research, technology development, and innovation, while also attracting industry and talent.
OPG, the owner and operator of PNGS, will retire Units 1 and 4 in 2024 followed by a sequential shutdown of Units 5 to 8 in 2025, pending regulatory approval. Once commercial operations cease, the Station will be placed in a safe storage state and decommissioned, commencing in 2028.
The study contract was awarded to AECOM Canada Ltd.
"Pickering Nuclear Generating Station will be the largest nuclear generating station decommissioned to date. Our goal is to lead decommissioning in a way that is safe, cost effective, and environmentally and socially responsible," said Carla Carmichael, vice president of decommissioning strategies for OPG.