A $23-million investment to Hydro Ottawa through the Federation of Canadian Municipality (FCM) Green Municipal Fund (GMF) will help create a district energy (DE) system for Ottawa–Gatineau's carbon-neutral Zibi waterfront development.
"Municipalities are leaders on climate change and want to see tangible actions that support local efforts to reduce GHG emissions. This is one of the biggest investments made by FCM's Green Municipal Fund," said Garth Frizzell, president of FCM. "Projects like the Zibi district energy system could be replicated and scaled up across the country for deep national impact."
This innovative DE system will help achieve Zibi's environmental objectives of transforming 34 acres of brownfield lands between Ottawa and Gatineau's urban core into the National Capital Region's first net-zero community. The DE system will eliminate greenhouse gas (GHG) emissions from building heating and cooling operations by leveraging locally generated hydroelectricity, river-coupled cooling from the Ottawa River and waste industrial heat from the local Kruger Products plant.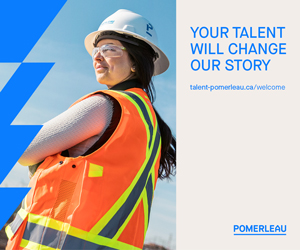 "At Hydro Ottawa, we believe it is our responsibility to help build a vibrant and sustainable capital and provide our customers and our community with a clean supply of energy that powers the future responsibly and protects our environment," said Bryce Conrad, chief executive officer of Ottawa Hydro. "As the local utility, we have the expertise to help elevate the economic prosperity of our city, not only with the reliable power we provide but also with the kinds of projects we invest in, infrastructure we build and partnerships we enter into. We also have the expertise to carve a path forward into that clean and sustainable energy future."
For further information on this project, click here.