Water Canada and ReNew Canada, affiliate publications of Environment Journal, are inviting environmental consultants and environmental engineers for assistance in understanding current practices and opinions related to the management, design, and procurement of linear public sector water infrastructure in Canada.
The brief survey will help support research that will inform a feature article in the upcoming edition of Water Canada and ReNew Canada magazines.
Survey participants will be entered into a draw to win a $50 Tim Hortons gift card.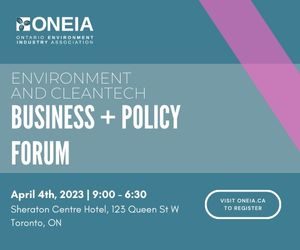 Please participate by Wednesday, May 12th.
To Take the Survey [ Click Here ]
If there is someone else in your organization better suited to respond, contact:
Connie Vitello at 416-559-6312 or connie@actualmedia.ca