By Helle Bank Jorgensen
As environmental, social and governance (ESG) issues climb higher up the business news agenda, board directors, senior executives and shareholders are met by a bewildering array of expectations, rankings and ratings.
Many are scrambling — needing to make the ESG rankings to access the influx of ESG-tagged finance — while the fear of being accused of greenwashing or "brown-spinning" is ever-present.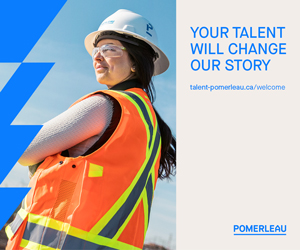 The logical answer for many boardrooms is to assign the ESG and climate oversight duty to a new board committee, using that committee to receive the ratings and rankings points that judge their company and its level of good governance.
The picture looks promising. According to the The Sustainability Board Report 2021, more than a third (37 per cent) of the world's 100 largest publicly listed companies have now set up such a committee. Another third (34 per cent) of the companies have incorporated sustainability narratives into the charter of another board committee.
So far, so good. However, you must look closer at the committee members before giving that company an A+ for good ESG and climate oversight.
Although the Sustainability Board Report found that 40 per cent of the directors serving on these committees are "ESG Conscious" (defined as elucidates sustainability knowingness, attitudes and behaviour) only eight per cent had "formal ESG/sustainability certification/accreditation or published paper/research/book or report in the area, or teaching capacity" and therefore, according to the report, have the capacity to enable effective, embodied action.
That is a shockingly low number of people who have the qualified insight to lead these massive companies towards the global net zero future that BlackRock, StateStreet and other major asset managers are calling for.
The difference between conscious and qualified is like that of two different drivers in two cars. They both know the destination, they both have maps, but only one knows how to navigate around the bumps in the road to get there safely. The other driver simply cannot see them or know what to do when they appear. And they likely crash.
Incompetence can be seen as a loaded word. However, when we collectively face the biggest challenge of our lifetimes in climate change, I'd call that lack of education dangerous.
Executives and board directors need to ask themselves: are they really ESG and climate competent? This goes beyond reviewing the glossy brochures. Asset managers will (or should) be looking forensically at how much real education and training that board directors and senior executives actually have.
State Street Advisors made its position clear in its recent CEO's Letter on Our 2022 Proxy Voting Agenda. It noted the complexity of the task ahead for companies in transitioning to a sustainable future, but also had this stark observation:
"While more companies are making net-zero commitments, with over one-fifth of the world's 2,000 largest public companies having committed to meet a specific target, few have provided a clear roadmap to achieve these goals — and fewer asset managers have provided detail on what they expect these companies to disclose as they prepare for this historic transition."
BlackRock CEO Larry Fink is of a similar mind. In The Power of Capitalism, his 2022 letter to CEOs, Fink pointed out the importance of having a clear purpose, coherent strategy and long-term view, as well as the myriad challenges, such as diversity, equity and inclusion, mental health and childcare, of the modern business workplace.
It's a tough ask, but as Fink notes, the key question behind it all is: "How are you ensuring your board has the right oversight of these critical issues?"
First of all, boards need to ensure that properly educated or qualified people serve on committees tasked to provide ESG and climate oversight. And if they don't have them — find them, fast. Or find suitable training for the current board of directors. This must be a demand, not a would-you-mind-if-we-asked-nicely. This is the only way boards can communicate about ESG: with confidence and with truth.
Asset managers need to ask difficult, forensic questions of all companies. Don't be fooled by the nice bright greenwash on the vehicle. Lift the hood, kick the tires. If companies start to wriggle on the hook, they are either hiding something or have not yet found the courageous, educated leadership that will help lead their company — and alongside others the world — out of this most dangerous and delicate situation.
Proxy advisors need to help asset managers and the many of us who do not have time to read the reports and understand if the company our retirement funds are invested in is a company of the past or the future.
Ratings and rankings organizations should ask themselves the same questions they ask the companies they rate and rank.
What is your purpose?
What does success look like?
Have you trained your raters to understand the business imperatives and their risks and opportunities?
Or do they just fill in a multiple-choice questionnaire with a 65 per cent passing rate to get to the top of the rankings?
No-one said the journey to net zero would be easy. We all, starting from the top, must put in the hard yards of learning along the road to securing our planet's future. Otherwise, our vehicle will keep its learner plates, and our society will crash.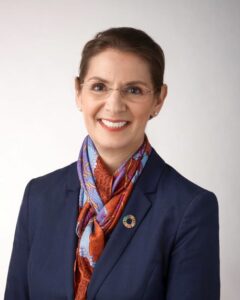 Helle Bank Jorgensen is an internationally recognized expert on sustainable business practices, with a 30-year track record of turning ESG risks into innovative and profitable business opportunities. She is the founder and chief executive of Competent Boards, which offers online climate and ESG programs. As an advisor to global Fortune 500 boards and organizations—including Nike, Maersk, Shell, and Unilever—Bank Jorgensen also serves on several high-profile international panels, including the World Economic Forum (WEF) Expert Network and Accounting for Sustainability (A4S). Her new book is Stewards of the Future: A Guide for Competent Boards.