Environmental non-profit CDP (Carbon Disclosure Project) announced a significant 24 per cent jump in the number of companies asking their suppliers to report environmental data this year.
The CDP data, released on May 20, 2020, indicates blue chip corporations including Nike, Airbus, Sainsbury's and Ørsted, as well as public sector organizations including the New York Metropolitan Transport Authority (NY MTA) are among the 30 large purchasing organizations from around the world that have started working with CDP for the first time this year to help manage their supply chains more sustainably.
These companies are asking their key suppliers to report data through CDP's environmental disclosure platform on their impacts, risks, opportunities and strategies related to climate change, deforestation and/or water security issues. This data will then be used to inform procurement decisions and supplier engagement strategies.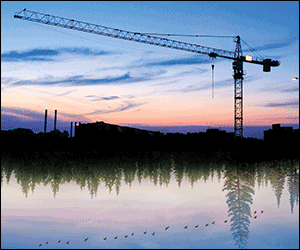 These companies are joining Walmart, Microsoft, Stanley Black & Decker and Japan's Environment Ministry and others to bring the total number of CDP supply chain members to over 150 organizations with a combined procurement spend of over US$4 trillion. In total the request for environmental transparency has gone out to over 15,000 suppliers this year.
"The current Covid-19 pandemic and its economic fallout has shown that building resiliency into our global supply chains has never been more vital," says Dexter Galvin, global director of Corporations & Supply Chains at CDP. "Global corporations have supply chains that wrap around the globe, touching millions of people, and by holding the purse strings they have the power to drive impact at scale – incentivizing a behavior shift in the companies that supply them. With emissions in the supply chain being on average 5.5 times higher than a company's direct emissions, the buyer-supplier dynamic will make or break whether our economy can reach net zero by 2050, as the science demands."
The organizations joining CDP for 2020 represent the global village, including of 34 per cent growth in North America, with new joiners including Nike, One Jeanswear Group, Prudential, The Clorox Company, and Nordstrom.
The demand for this data among the procurement teams of some of the biggest buyers in the world is driven by growing awareness of the environmental risks posed to business – including physical impacts disrupting global supply chains and reputational risks to brands because of environmental damage in the supply chain.
"Engagement with our extended supply chain and manufacturing partners has been key to Nike's climate strategy for over a decade," says Jaycee Pribulsky, vice president of Sustainable Manufacturing & Sourcing at Nike. "We are pleased to join CDP as a supply chain member this year to further support our suppliers in reducing emissions and strengthening their climate resiliency. We look forward to working with CDP to catalyze greater action among our supply chain partners and drive impact at scale as Nike works toward meeting our 2030 science-based target."
While most companies have focused on climate change, the CDP reports that this year has seen an uptick in purchasers asking for forests data, with six new companies making the request in 2020, including toymaker Lego Group. This reflects a growing understanding that halting deforestation and land degradation is essential to tackling climate change and biodiversity loss.
CDP is a global non-profit that drives companies and governments to reduce their greenhouse gas emissions, safeguard water resources and protect forests. Working with institutional investors with assets of US$106 trillion, the organization leverages investor and buyer power to motivate companies to disclose and manage their environmental impacts. Over 8,400 companies with over 50 per cent of global market capitalization disclosed environmental data through CDP in 2019. This is in addition to the over 920 cities, states and regions who disclosed, making CDP's platform one of the most comprehensive sources of information globally on how companies and governments are driving environmental change.
The full list of CDP supply chain members is available by clicking here.