The Government of Canada has announced a plan to invest $547.5 million over four years to launch a new purchase incentive program for medium- and heavy-duty zero-emission vehicles to help businesses upgrade their fleets in Quebec.
Minister of Environment and Climate Change Steven Guilbeault made the announcement at Motrec International Inc., a global company based in Canada that builds industrial electric vehicles.
"Transportation accounts for 41 percent of the polluting greenhouse gases we emit in Quebec. Helping Quebeckers make the switch to electric vehicles is absolutely essential to reduce our dependence on fossil fuels and building a low carbon economy," said Guilbeault. "That's why our Government is making it easier for Quebeckers and Quebec businesses to purchase medium- and heavy-duty electric vehicles."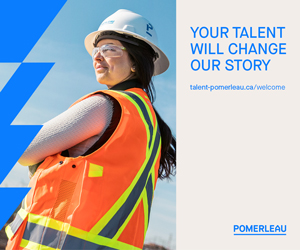 Budget 2022 proposes a number of measures to reduce emissions from transportation by making zero-emission vehicles (ZEV) more affordable for Canadians and Canadian businesses:
$1.7 billion to extend the Incentives for Zero-Emission Vehicles Program until March 2025 to help more Canadians get behind the wheel of zero-emission vehicles.
A $500 million investment by the Canada Infrastructure Bank in large-scale urban and commercial ZEV charging and refuelling infrastructure.
$400 million over five years, starting in 2022–23, to fund the deployment of ZEV charging infrastructure in suburban and remote communities through the Zero-Emission Vehicle Infrastructure Program (ZEVIP).
"Motrec is a prime example of the kinds of innovation in industrial vehicles needed for the whole economy to switch to electric vehicles. We are incredibly proud of this Sherbrooke-based business that has operations spanning the globe," said Élisabeth Brière, Member of Parliament for Sherbrooke. "They are helping to put Sherbrooke, Quebec and Canada at the centre of the global switch to electric vehicles."
For further information, visit: Incentives for purchasing zero-emission vehicles
In related news, the Information and Communications Technology Council (ICTC) has released a new report on how Quebec's growing EV industry is driving new jobs and reskilling needs. To read the report, entitled Recharging Quebec's Transport Sector, click here.
Featured image credit: istock.