The Manitoba government has announced the appointment of a new Youth Advisory Council to help build a greener future in Manitoba, according to Environment and Climate Minister Kevin Klein.
"Our children and grandchildren will inherit our province and planet, and we want their voices to be heard as we all work together to protect the environment," said Klein. "Young people have valuable ideas on fighting climate change and our government is excited to engage with the next generation of leaders and explore their forward-thinking perspectives to build a greener, more prosperous future for Manitoba."
The Manitoba government was among the first jurisdictions in Canada to appoint a Youth Advisory Council. The inaugural council was established in January 2020.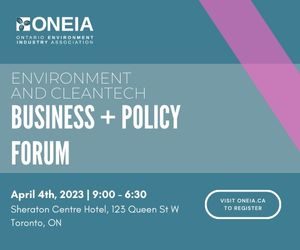 The year's council is comprised of 11 members, ages 16 to 28, from seven communities across the province: Swan River, Morden, St-Pierre-Jolys, Dacotah, Narol, Brandon and Winnipeg.
Annie Martel, incoming chair, Manitoba Youth Advisory Council. Credit: LinkedIn/Annie Martel.
"I was excited and honoured that, as a Red River Métis woman, I am given the opportunity to represent other Métis youth and Indigenous youth in our province and make sure that our voices, knowledge and worldviews are understood and respected," said Annie Martel, incoming chair, Youth Advisory Council. "Youth around the world have already been taking action on climate change, whether locally, nationally, or internationally, and I am looking forward to seeing the youth on this council harnessing this spirit of climate action."
The minister noted the two past council cohorts provided critical input into several key strategies and recommendations on youth-focused communications on climate change, as well as providing input on Manitoba's new Water Management Strategy, released in November 2022, and helping shape the 2023 to 2027 Carbon Savings Account goal announced earlier this month.
The Youth Advisory Council reports to the Expert Advisory Council. This independent group of experts has a mandate to provide advice and recommendations to the minister of environment and climate on implementing the Made-in Manitoba Climate and Green Plan in such areas as climate mitigation and adaptation, low-carbon economy, transportation and energy.
For more information on the Youth Advisory Council, click here.
Featured image credit: Government of Manitoba.