The National Science Summit 2019, presented by  Bureau Veritas Laboratories, will be held on November 26  in Toronto. The conference will feature keynote speaker Nik Nanos, chief data scientist and founder of Nanos Research, and will conclude with the 20th Anniversary of the Brownie Awards gala dinner.
The goal of the National Science Summit is to share scientific advancement in environmental sciences, showcasing the technical depth and expertise within the industry. The forum also  provides practitioners and leaders in the environmental marketplace with the opportunity to share success stories, best practices and key information about innovative and creative projects and technologies.
Keynote speaker Nik Nanos will present a discussion on "Unpacking environmental aspirations, technology and jobs in the age of populism." Nanos, who leads Nanos Research, one of Canada's most distinguished research companies, is also a Global Fellow at the Woodrow Wilson International Center for Scholars in Washington, DC, a research associate professor at the State University of New York in Buffalo and the chair of Carleton University in Ottawa. In addition, Nanos leads the team behind the weekly Bloomberg Nanos Canadian Confidence Index and is featured in a weekly segment on CTV's Nanos on the Numbers. He is the pollster for CTV News,  the Globe & Mail and Bloomberg News in Canada.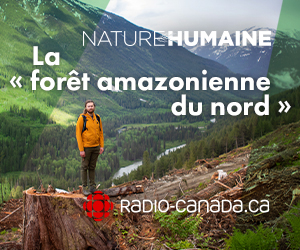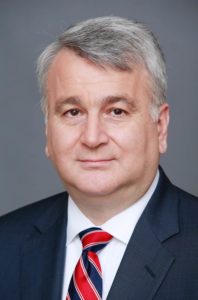 The technical conference will include three streams of programming and the main themes will be as follows:
PFAS– Where are we now, where are we going? Hear about the challenges and best practices for managing PFAS (per- and polyfluoroalkyl substances).
LEGAL PERSPECTIVES– The rise of environmental liability – how bad could it be?
EMERGING SCIENCE– Discussion and case studies covering environmental forensics, eDNA and remediation technologies.
AIR MATTERS– Live demonstration of an EPA-protocol, cutting edge and innovative soil vapour intrusion evaluation method.
Plus updates on excess soil management and more!
Space is limited and registration is filling up quickly. The Early bird pricing is in effect until November 1 for only $249.  Hotel room rates are extended until October 31 at the Delta Hotels Toronto.
For further information about the Science Summit, click here
To register for the Science Summit, click here
The Science Summit is followed by the 20th Annual Brownie Awards, hosted in partnership by the Canadian Brownfields Network and Actual Media.
The Brownie Awards recognize builders, innovators and visionaries who are dedicated to the rehabilitation of brownfield sites that were once contaminated, underutilized and undeveloped into productive residential and commercial projects that contribute to the growth of healthy communities across Canada.
The Brownie Awards include seven categories of recognition:
EPROGRAM – Legislation, Policy & Program Initiatives
REMEDIATE – Sustainable Remediation & Technological Innovation
REINVEST – Financing, Risk Management & Partnerships
REBUILD – Redevelopment at the Local Site Scale
RENEW – Redevelopment at the community scale
REACH OUT – Communications, Marketing & Public Engagement
BROWNFIELDER OF THE YEAR – Recognizing an outstanding individual in the industry.
BEST SMALL PROJECT – Selected from the categories above
BEST LARGE PROJECT – Selected from the categories above
BEST OVERALL PROJECT – Selected from the categories above
 For further information and to register for this event, click here