General Market Commentary
On May 4, Bank of Canada Governor Tiff Macklem spoke to the Toronto Region Board of Trade about price and financial stability. The Bank is maintaining the base interest rate of 4.5%. Macklem explained that higher interest rates are working to slow inflation but warns that getting all the way back to the 2% target may take time. He also discussed the recent stress in the global banking sector and how financial stability and price stability work together.
"The Bank of Canada began raising interest rates in March of last year, and 14 months later we can see that monetary policy is working to bring inflation down," said Macklem. "In March of this year, consumer price index (CPI) inflation was 4.3%—or roughly half of what it was last summer when it peaked at just over 8%. We expect inflation to decline further to about 3% this summer. This is good news."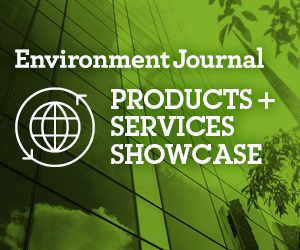 However, Macklem noted ongoing pressures from the Russian invasion of the Ukraine, which last year drove inflation even higher, particularly for energy and agricultural commodities. He also pointed to recent international banking stresses that have been a reminder that financial instability can strike quickly.  In March, the collapse of Silicon Valley Bank and Signature Bank in the United States and the severe market pressure on Credit Suisse led to immediate spillovers to other financial institutions.
"Here in Canada the spillover effects have been muted, reflecting the financial stability we are known for internationally. This stability reflects a combination of strengths, including the structure of our financial system, strong risk management within our financial institutions, and sound regulation and supervision," said Macklem.
"But financial stability risks remain, and we continue to see swings in market sentiment. If global financial stress were to re-emerge and prove more pervasive, the spillover effects into Canada could be more significant. In addition, global stress could interact with domestic vulnerabilities related to high household indebtedness and the potential for a more pronounced contraction in the housing market."
In the meantime, Budget 2023's unprecedented range of new funds and investment opportunities are providing support for the cleantech market, including the Canada Growth Fund (a new $15 billion arm's-length, public investment vehicle) that will help attract private capital to build Canada's clean economy. There are still some question marks around the details and the dates of tax credit availability, but experts in the environment industry are working on filling in the blanks. For further information, click here.
Hot Sector News
This month we're putting the spotlight on Li-Cycle Holdings Corp, which was founded in 2016 to bridge the gap in the lithium-ion battery supply chain and the future of global electrification – the lack of an economically and environmentally sustainable lithium-ion battery recycling solution. Fast forward to today, and the company now provides technological solutions through a sustainable and scalable Spoke & Hub platform that enable up to a 95 per cent recovery rate to return battery-grade materials found within lithium-ion batteries and battery manufacturing scrap into the supply chain. Li-Cycle's commitment to sustainability is core to its business model, as its processes have minimal solid waste streams, minimal wastewater discharge, and low air emissions.
Since its inception, the company's journey has been marked by rapid growth. What started as a visionary idea, discussed by two former Hatch engineers, Ajay Kochhar (co-founder and CEO) and Tim Johnston (co-founder and Executive Chair), over a cup of coffee in Toronto, has now transformed into a leading lithium-ion battery recycler in North America and Europe. Despite the company's global growth, the founders acknowledge that they will always have deep Canadian roots and that the headquarters remain located in Toronto, Ontario.
Li-Cycle's business model enables the company to safely receive and recycle all lithium-ion batteries regardless of condition, form factor, and state-of-charge. At the Spokes, the first stage of the business model, they safely recycle battery materials through a proprietary submerged shredding process to produce "black mass," an intermediate product which contains highly valuable metals, including lithium, nickel, and cobalt. The "Generation 3" Spokes have the capability to directly process full electric vehicle (EV) and energy storage battery packs without any manual dismantling, which enhances safety and efficiency.
The four operational Spokes in North America have a total processing capacity of 51,000 tonnes of lithium-ion battery material per year. The company is also actively expanding its presence in Europe, with a first European Spoke expected to commence operations later this year in Germany.
At the Hub facilities, the second stage of the vertically integrated process, Li-Cycle processes black mass to produce battery-grade materials. Li-Cycle's first commercial Hub facility is under construction in Rochester, New York and is on track to commence commissioning in late 2023. The Rochester Hub is expected to be the first-of-its-kind commercial resource recovery facility and the first source of recycled battery-grade lithium carbonate in North America.
Compared to traditional mining and refining processes, Li-Cycle's overall process provides emission reduction benefits of up to 67 per cent for carbon dioxide, 86 per cent for sulphur oxides, and 89 per cent for nitric oxide and reduces water usage by up to 97 per cent (per tonne of battery input). Li-Cycle has a robust global customer network of more than 200 which includes several of the largest global automakers.
"It's been an exciting time here at Li-Cycle as we continue to scale to grow in lockstep with our customers as the world's preferred lithium-ion battery recycling partner. In the last few months, we have made some significant accomplishments as we announced battery recycling partnerships with VinES, a leading battery manufacturer based in Vietnam, and KION, a leading global provider of industrial trucks and supply chain solutions headquartered in Germany," says Louie Diaz, Li-Cycle Vice President of Communications, Marketing & ESG.
"These strategic global battery recycling partnerships complement our global customer network, which includes contracts with blue chip suppliers consisting of several of the largest global automakers and battery manufacturers."
In May, the company announced plans to study, and then develop, its first Hub in Europe as they expand upon their existing strategic partnership with Glencore. Together, through a planned 50-50 joint venture, Li-Cycle and Glencore plan to study the development of a Hub in Portovesme, Italy. This would be a landmark project for Europe's battery recycling industry and is expected to be the largest source of recycled battery-grade lithium, as well as recycled nickel and cobalt, on the European continent. Interested to learn more? Click here to access a short video about this project.
The Spoke & Hub model produces critical battery materials, including nickel, cobalt and lithium from recycled battery content. (Image credit: Li-Cycle.)
"With each significant milestone we achieve, our excitement and pride grow. We were thrilled to receive the esteemed recognition as a 2023 Bloomberg New Energy Finance Pioneers award winner. We believe this award serves as recognition of all our hard work to-date in addition to further validation of our innovative and sustainable recycling technologies as we continue to help accelerate the movement toward global decarbonization as a leading clean technology and battery recycling company," says Diaz.
Li-Cycle is listed on the New York Stock Exchange under the ticker symbol "LICY". Today the TSX trading price of LICY is USD$4.56. Li-Cycle's independent registered public accounting firm is KPMG LLP.
According to Li-Cycle Investor Relations representatives, Nahla A. Azmy and Sheldon D'souza, first quarter 2023 highlights, which were reported earlier today, include the following:
Li-Cycle and Glencore to commence definitive feasibility study (DFS) to co-develop Portovesme Hub, expected to be largest resource recovery facility to produce key recycled critical battery materials in Europe;
Advanced the construction of Rochester Hub, maintaining budget and schedule to commence commissioning in late 2023;
Optimized North American Spoke network for battery material feed with solid operating performance; Advanced development of three European Spokes, with Germany start-up on track for mid-2023;
Completed definitive agreement with VinES, the largest battery manufacturer in Vietnam;
Progressed $375 million loan commitment from U.S. Department of Energy (DOE), with close on track for mid-2023; and
Cash on hand of $409.2 million as of March 31, 2023.
Revenues from product sales and recycling services before fair market value adjustments were $7.7 million, which increased from $3.6 million in the same period of 2022.
As automakers are accelerating their electric vehicle production goals in Canada, they will need reliable, domestic supply of battery materials – Li-Cycle's recycling technologies and infrastructure are prepared to support this growth.
Stocks to Watch
Here is a list of Canadian cleantech stocks that we are monitoring for this column. This list of public companies is by no means complete, and we are open to suggestions from our advisors and readers.
Name
Symbol
Price in $CDN
(April 13/23)
Price in $CDN
(May 15/23)
% Change
 
Algonquin Power & Utilities Corp.
AQN
$11.66
$11.58
 -0.69%
Anaergia Inc.
ANRG
$1.78
$1.34
-25.14%
Ballard Power Systems Inc.
BLDP
$6.82
$5.92
-13.19%
*Biorem Inc.
BRM
$1.06
$1.02
-3.77%
Boralex Inc.
BLX
$42.19
$38.83
-7.96%
*CHAR Technologies Limited
YES
$0.66
$0.70
+6.06%
Electrovaya Inc.
EFL
$1.03
$0.95
-7.76%
Engine No 1 Carbon Streaming ETF
NETZ
$65.28
$66.52
+1.90%
Evogene Ltd.
EVGN
$0.81
$0.74
-8.64%
Greenlane Renewables Inc.
GRN
$0.30
$0.31
+3.33%
H2O Innovation Inc.
HEO
$2.60
$2.70
+3.85%
Loop Energy
LPEN
$0.85
$0.70
-5.9%
*Thermal Energy International Inc.
TMG
$0.085
$0.10
+17.65 %
TransAlta Renewables Inc.
RNW
$12.57
$12.05
-4.14%
UGE International Ltd.
UGE
$1.34
$1.14
-14.93%
Westport Fuel Systems Inc.
WPRT
$1.11
$1.06
-4.5%
Zinc8 Energy Solutions Inc.
ZAIR
$0.15
$0.09
-40%
*The author of this column owns equity. It is not meant to be an endorsement, but simply a statement of this fact.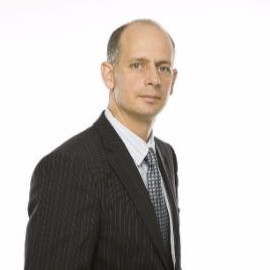 James Sbrolla is a veteran of the financial and environmental industries. His career has been focused primarily on public and private companies in the clean technology sector. He is a member of the Environment Journal Advisory Board.
This column is written by James Sbrolla and Connie Vitello, editor of Environment Journal. To pitch an idea for an upcoming Market Watch column, or to suggest a stock, please email connie@actualmedia.ca.