General Market Commentary
On September 6, the Bank of Canada held its target for the rate of borrowing at 5.00% as high inflation persists. The Bank also announced that it's continuing its policy of quantitative tightening. The next scheduled date for announcing the overnight rate target is October 25.
Meanwhile, the cleantech market in Canada continues an accelerated growth trend. As Canadian tech companies and investors continue to contend with tough economic conditions, the sector just posted its second-largest second quarter on record for venture capital funding, according to the Canadian Venture Capital and Private Equity Association (CVCA).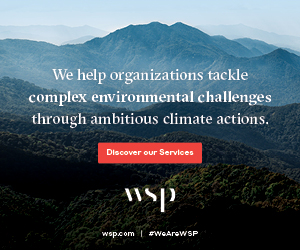 According to CVCA's latest market report, in the second quarter, and cumulative first half of 2023, Canada saw a rebound. During Q2, CVCA reports that $2.8 billion was put into Canadian tech startups across 170 deals. By dollars invested, this total represents a 140 per cent jump quarter-over-quarter and a 45 per cent increase year-over-year.
Hot Sector News
This month we're putting the spotlight on BIOREM Inc. (TSX: BRM). This leading Canadian cleantech provider is headquartered in Guelph, Ontario, the home base of the engineering and project management teams as well as a field service department. There are two other international locations: Biorem Environmental in Rochester, New York is a production and warehousing facility that also houses the company's American field service department. Biorem's China office in Beijing accommodates the engineering and project management teams that are dedicated to delivering projects within China.
Founded in 1990, Biorem has a reputation for providing reliable air abatement solutions worldwide. The company specializes in tackling the exceptionally difficult and universal problems of odor, volatile organic compounds (VOCs), and hazardous air pollutants.
At the core of the business strategy is to be a trusted partner. With that in mind, Biorem offers a lifetime commitment and all project teams are multidisciplinary units comprising biological, chemical, environmental, and mechanical engineers and scientists.
Derek Webb, president and CEO of Biorem Inc. 
After assuming nearly every role at the company, Derek Webb is now president and CEO of Biorem. He is a registered Professional Engineer with an undergraduate degree from the University of Guelph in Environmental Engineering where he focused his studies on air pollution control and biological processes. He started with the nearby BIOREM offices in Guelph straight from school, almost 30 years ago. He also earned a Masters in Business Administration from Wilfred Laurier University.
Webb's extensive knowledge of gas and air abatement solutions has helped Biorem provide the design, manufacture, and management of over 2,000 installations. He also serves as a director on the Board for the Ontario Environment Industry Association (ONEIA) and for GreenCentre Canada.
"I'm proud that our naturally modified microbes are capable of getting rid of air pollution without the use of chemicals or energy," emphasizes Webb. "While this is great for the environment, it's also great for the investment community as it means we bypass supply chain disruptions. Cleantech can be a risky investment, but we offer stability."
He also points to the connection between Biorem's revenues and infrastructure spending. "Whenever there's a downturn in the economy, governments funnel money into critical infrastructure. Investment in infrastructure continues to be strong and the company has high visibility on many projects."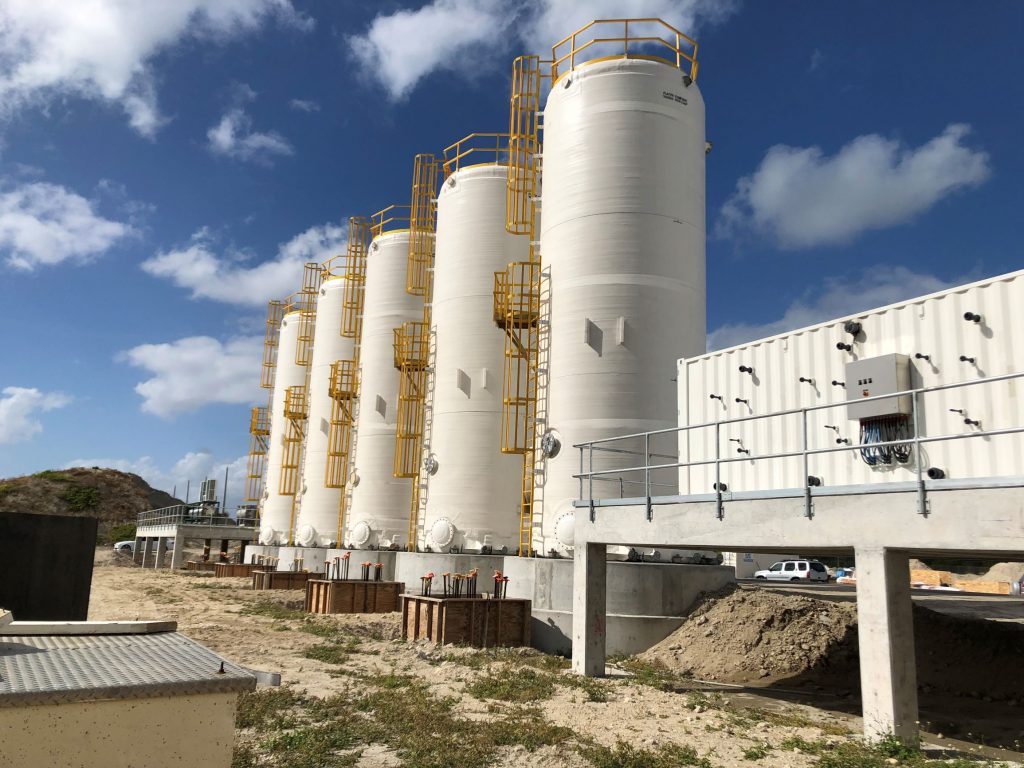 One of several the company's air abatement systems, Biorem's Biogas Sweetening systems develop a valuable source of revenue from gas stream (electrical, heat, gas) as well as reduced emissions and reduced operation and maintenance costs (including reducing equipment downtime). Through biogas sweetening organizations can also increase the longevity of downstream equipment. Used in the following applications: municipal wastewater treatment plants; agriculture; industrial wastewater; and, landfills. (Image credit: Biorem Inc.)
On August 23, Biorem released revenues for the second quarter at $4.3 million, a 35% increase over the previous quarter but 32% lower than the $6.3 million of revenues reported in the same quarter in 2022. Year to date revenues totalled $7.4 million, a 30% decrease over the $10.6 million reported for the first six months of 2022. The decrease in revenues for the first six months of 2023 compared to the prior year is due to delays in customer project construction schedules that were beyond Biorem's ability to influence.
During the quarter the company booked $16.8 million in new orders resulting in a record order backlog of $51.5 million on June 30, 2023 compared to an order backlog of $39 million on June 30, 2022.
While he is optimistic about air abatement solutions (organic and inorganic) in general, and Biorem's cleantech in particular, he is concerned about the state of the environment.
"One of the things I'm most surprised about is that there has not been a greater adoption rate for clean technologies," explains Webb. "Even when companies know how to behave responsibly, too many have been challenged to recognize the long-term benefits. They have been too focused on the initial capital expense and meeting quotas versus looking at the big picture and the eventual payback for their business and their environment."
What about the growing public awareness about the importance of good air quality and of meeting net zero targets?
"In every jurisdiction in the developed world, we're running out of land and dealing with urban living challenges. In Canada, with our immigration policies, we're going to have major population growth and an increase in demand for related infrastructure. Over the next decade there's going to be a massive economic boom and Biorem is poised to take advantage of this growth with our environmental goods and our seasoned team."
Today the stock price of Biorem is $0.93.

Stocks to Watch
Here is a list of Canadian cleantech stocks that we are monitoring for this column. This list of public companies is by no means complete, and we are open to suggestions from our advisors and readers.
Name
Symbol
Price in $CDN
(Aug. 14/23)
Price in $CDN
(September 15/23)
 

% Change

Algonquin Power & Utilities Corp.
AQN
$9.95
$9.72
 -2.31%
Anaergia Inc.
ANRG
$1.12
$0.42
-62.5%
Ballard Power Systems Inc.
BLDP
$6.13
$5.86
-3.93%
*Biorem Inc.
BRM
$0.95
$0.93
-2.11%
Boralex Inc.
BLX
$33.53
$33.44
-17.95%
*CHAR Technologies Limited
YES
$0.64
$0.56
-12.50%
Electrovaya Inc.
EFL
$5.09
$4.16
-18.27%
Engine No 1 Carbon Streaming ETF
NETZ
$53.04
$53.30
+0.49%
EverGen Infrastructure Corp.
EVGN
$2.76
$2.70
-2.17%
Greenlane Renewables Inc.
GRN
$0.24
$0.22
-8.33%
H2O Innovation Inc.
HEO
$2.96
$2.78
-6.08%
Li-Cycle Holdings Corp
LICY
$6.62
$5.94
-10.27%
Loop Energy
LPEN
$0.67
$0.55
-17.91%
*Thermal Energy International Inc.
TMG
$0.11
$0.12
+9.09%
TransAlta Renewables Inc.
RNW
$13.52
$13.00
-3.85%
UGE International Ltd.
UGE
$1.38
$1.46
+5.80%
Westport Fuel Systems Inc.
WPRT
$10.79
$9.63
-10.75%
Zinc8 Energy Solutions Inc.
ZAIR
$0.065
$0.030
-53.85%
*The author of this column owns equity. It is not meant to be an endorsement, but simply a statement of this fact.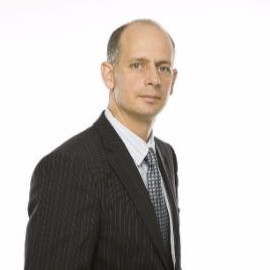 James Sbrolla is a veteran of the financial and environmental industries. His career has been focused primarily on public and private companies in the clean technology sector. He is a member of the Environment Journal Advisory Board.
This column is written by James Sbrolla and Connie Vitello, editor of Environment Journal. To pitch an idea for an upcoming Market Watch column, or to suggest a stock, please email connie@actualmedia.ca.