Canada's 50 most investible cleantech ventures have been announced by Foresight Canada, the country's largest cleantech ecosystem accelerator. The Foresight 50 features inspiring cleantech ventures across a range of industries and sectors that provide solutions to some of society's most pressing issues, including green housing and emissions reduction.
According to the Climate Change Performance Index, Canada is currently in last place among G7 nations in its climate change performance and commitment – highlighting the urgent need to accelerate the pace to position Canada as a force of nature on the path to net zero. C
Through this program, Foresight helps facilitate critical investment needs in Canadian cleantech. According to Export Development Canada's latest annual cleantech report, Canada saw a record $1.2 billion invested in cleantech last year, the highest investment since 2018. The report also states that early stage funding is critical to the success of the country's cleantech sector.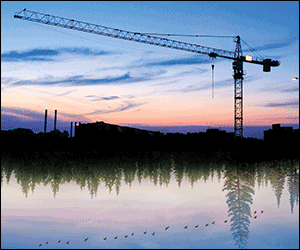 Foresight catalyzes made-in-Canada solutions by directly connecting innovators with climate-focused investors, customers, and partners to reach new heights — to date, 2021 and 2022 Foresight 50 ventures have raised over $1.67 billion and counting.
"Canada possesses the innovation, commercialization, and business talent to lead the world to net zero," said Jeanette Jackson, CEO of Foresight CEO. "If we are going to harness the power of our homegrown climate innovations to their full potential, we need to attract the capital required to support ventures through their scale up and growth journeys. The Foresight 50 is one initiative that helps do just that."
Foresight 50's panel of judges, composed of leading cleantech investors, selected 50 ventures based on their investibility, potential economic and job growth impact, leadership team, environmental impact, and probability of success. The 2023 list includes founders and leaders from diverse backgrounds and companies spanning the spectrum of early stage capital raises – from Seed to Series A, B, and beyond.
The Foresight 50 Showcase took place in Calgary this year for the first time. The public celebration on November 8th featured one-minute pitches from the honouree ventures, and invited investors to meet one-on-one with honourees to explore deal opportunities in an investor matchmaking forum on November 9th.
Foresight 50 is powered by Gowling WLG with support from Alberta Ecotrust Foundation, BackStretch Recruitment Group, Copoint, Easly, National Angel Capital Organization, Pathways Alliance, and Startup TNT.
Foresight also acknowledges the National Research Council of Canada Industrial Research Assistance Program (NRC IRAP), for providing funding support for its Cleantech Ventures program, part of which makes this initiative possible.
Featured image credit: Foresight Canada