The Canada Green Building Council (CAGBC) and The Delphi Group recently outlined how Canada can benefit from a vibrant and growing retrofit economy with the launch of the Canadian Green Retrofit Economy Study. Through green retrofits, Canada's buildings can contribute to net-zero climate targets, make buildings more resilient to climate change and extreme weather events, and provide rewarding job opportunities while strengthening the domestic supply of low-carbon products and services. 
Unveiled at Building Lasting Change, Canada's premier green building conference, the study demonstrates that green retrofits that lower the carbon footprint of buildings have the potential to generate up to 2.1 million job years and help Canada meet its 2030 and 2050 climate targets. 
The report anticipates that Canada will see a shortage of skilled workers in the near term, even without an increase in retrofit projects. These include carpenters, HVAC trades, plasterers and drywall installers, and mechanical engineers and technicians.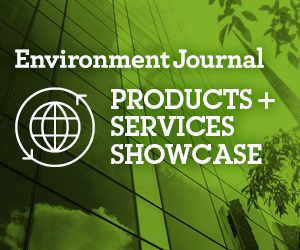 "Canada's building sector must be able to meet demand in the right locations and at the right time to capitalize on the green retrofits opportunity," said Ben Clark, co-author of the report and director, Green Economy with Delphi. "Ensuring there are enough skilled workers to accommodate growing retrofit projects as well as an accessible and affordable supply — including the products, materials, and technologies needed to service the retrofit economy — will be critical." 
The report identifies the importance of enhancing expertise and knowledge across the retrofit spectrum, including among decision-makers, designers, financing experts and consultants, where efforts can address the complexity and capital constraints associated with investment.
"Governments, employers, and educators must be focused on reskilling existing workers and growing the workforce by removing the stigma associated with trades and reaching underrepresented groups," said Thomas Mueller, president and CEO of CAGBC. "We need to think ahead to ensure we have the right resources and supports in place as retrofit activity accelerates in the face of the rising cost of carbon."  
Investments in a robust, accessible, and an affordable supply chain are also needed to drive innovation and secure access to the products and services needed to complete green retrofits at scale. The report identifies more than 25 technologies and products that are directly relevant to low-carbon retrofits, including building automation systems, heat pumps, heat and energy recovery systems, wall recladding systems, thermal bridging technology and integrated photovoltaics.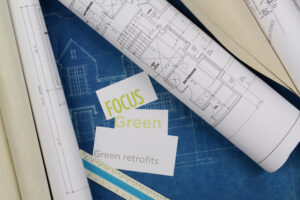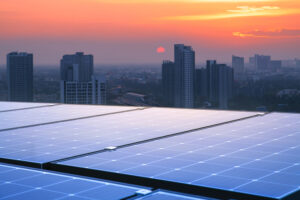 "Canada already has many of the technologies needed to accelerate retrofits at scale," said Ehren Cory, CEO of the Canada Infrastructure Bank.  "This study offers insights into where stakeholders need to collaborate and focus to remove barriers to retrofits and, in the process, modernize Canada's built environment and meet its climate targets. It is essential reading for the new retrofit economy."  
This report was made possible with support from the Canada Infrastructure Bank (CIB), the Ontario Construction Secretariat, the Federation of Canadian Municipalities, and Canada Mortgage and Housing Corporation (CMHC)
As the common service provider for infrastructure services for the Government of Canada, Real Property Services has taken a leadership position in reducing GHG emissions to 54 percent from 2005 levels. This CaGBC report provided the organization with an independent validation that the investment decision-making framework in the  Public Services and Procurement Canada Carbon Neutral Portfolio Strategy will ensure that the organization meets or exceeds GHG reduction targets of 80 percent by 2050 and helps other custodians green their building inventory.
The Canadian Green Retrofit Economy Study is available at cagbc.org/retrofit-economy.
(Featured image credits: T Kimura/Unsplash and Getty Images)