Metrolinx has started an extensive ecological compensation effort to offset the planned changes to rail corridors in preparation for GO Expansion infrastructure.
With the massive GO Expansion project on the horizon, rail corridors across the Greater Toronto and Hamilton area will be changing over the coming years as faster and more frequent GO service will operate with new infrastructure.
To fit and protect these new investments and to optimize rail corridor safety, Metrolinx will establish a vegetation control zone, where growth will be limited or restricted and promote growth of native and pollinator species.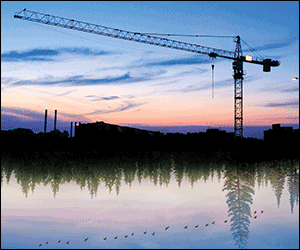 To make way for this substantial transit expansion project, Metrolinx is going to have to remove trees and shrubs from within the rail corridors in the coming years.
That's why Metrolinx is funding the planting of approximately 4,800 trees and 7,500 shrubs at Rouge National Urban Park by Parks Canada and the Toronto Region Conservation Authority (TRCA) over the coming months.
This is the first in a series of similar initiatives Metrolinx will be coordinating and funding across the region.
Working with municipalities and conservation authorities across the GO service area, Metrolinx plans to plant more than 30,000 trees with partners across the region, to compensate for approximately 6,200 trees that will have to be removed from within its corridors to enable safe rail operations.
"As part of our commitment to sustainability we will go above and beyond the regulatory requirements and actually increase the vegetation cover across the region, while we build a system that will deliver two-day, all day GO Train service for years to come," said Matt Clark, chief capital officer of Metrolinx.
Tree removals within Metrolinx corridors will start in early 2021 and will be phased throughout the GO network over the next few years.
"We thought it was important to start the plantings early," added Clark. "By working closely with local conservation authorities we have been able to develop an approach that allows us to deliver the new infrastructure while making the region a much greener place."
For further information click here: Metrolinx Vegetation Guideline.