Jonathan Wilkinson, Minister of Environment and Climate Change, recently released a Ministerial Regulation to improve the efficiency of the assessment process for exploratory drilling projects in an area of the Newfoundland and Labrador (NL) offshore, subject to a series of conditions that focus on protecting the environment and ensuring Indigenous engagement.
This regulation provides that exploratory drilling projects in a specific area of the Canada-NL offshore are excluded from the requirement to undergo a project-specific federal Impact Assessment. The regulation has been made in consideration of the work done during the regional assessment of exploratory drilling east of Newfoundland and Labrador. This work was undertaken as part of a collaborative process between the Government of Canada and the Government of Newfoundland and Labrador.
"This Regulation is the result of an extensive and rigorous Regional Assessment process, and is informed by science and stakeholder feedback," said Minister Wilkinson. "It establishes a clear and efficient process for the assessment of exploration projects, subject to mitigation measures and regulatory conditions that uphold the highest environmental protection standards. Our objective is to improve efficiency of the assessment process of these projects while continuing to safeguard the environment."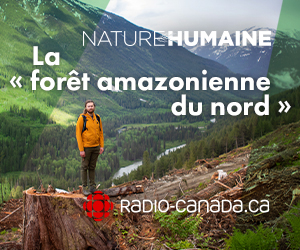 The regulation will apply to the area assessed by the regional assessment and to exploratory drilling projects when they conform to the rigorous environmental and consultation conditions outlined in the Ministerial Regulation. This regulation only applies to exploratory drilling. Proposed offshore oil and gas projects will continue to be subject to project-specific assessments.
This regulation is informed by scientific data and analysis. It has also been informed by stakeholder insights obtained during extended public consultations on the Discussion Paper on the Ministerial regulatory proposal and during the Regional Assessment Committee's engagement program that involved 41 Indigenous groups and 58 stakeholder groups, as well as federal and provincial government representatives and members of the public.
Exploratory drilling programs are short-term projects and the environmental effects of these programs are well understood. The assessment affirmed that standard measures that have been applied to exploratory projects in previous years, such as spill response plans or scientific surveys to ensure marine areas are protected, can avoid and mitigate potential negative impacts to marine environment. The new regulation will require compliance with mitigation measures and will further strengthen conditions to ensure that all exploratory drilling projects will be required to adhere to the same high standards of environmental protection established in project-specific federal assessment processes.
The regulation requires that proponents consult with the independent regulator, the Canada-Newfoundland and Labrador Offshore Petroleum Board and with federal authorities including Fisheries and Oceans Canada and Environment and Climate Change Canada , to ensure that all exploratory projects comply with a robust list of required conditions before, during and after drilling.
"Canada's oceans offer immense opportunities when approached from a position of sustainability and environmental stewardship," said Bernadette Jordan, Minister of Fisheries, Oceans and the Canadian Coast Guard. "Our Government recognizes that and will ensure the integrity of our ocean ecosystems remains strong, while providing the space for economic activities that are not harmful to our conservation objectives. As development moves forward in our oceans, we will continue working closely with regulators, local governments, and coastal communities to protect important marine species and habitats, while encouraging responsible growth."
Featured image credit: Government of Canada