While municipalities tend to focus on human-made infrastructure such as bridges and roads, maintaining natural infrastructure is a growing challenge as well and crucial for mitigating flood and drought risk.
The Miistakis Institute, a non-profit charitable research institute at Mount Royal University, recently released an online toolkit to help Alberta municipalities identify and plan for maintaining the natural infrastructure in their community.
The toolkit, entitled "Working with Nature," is a free resource created to help municipalities catalogue their natural infrastructure, and then develop a prioritized plan for better using it.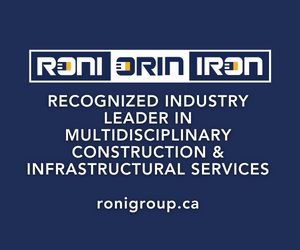 "Every municipality has 'natural infrastructure,'" says Guy Greenaway, senior project manager with the Miistakis Institute. "But understanding what and where it is, and how to incorporate it into your planning, is a real challenge for all municipalities."
Natural infrastructure is an area or system that is either naturally occurring or naturalized and then intentionally managed to provide multiple benefits for the environment and human well-being. It can include rivers, streams, wetlands, forests and grasslands. Benefits include food for people and animals, for example, but also flood mitigation, sense of place and fire mitigation.
The toolkit provides the materials and directions for a municipality to self-navigate through workshops, worksheets and, ultimately, a living workbook. In the process, the municipality will address goals and principles, risks and hazards, natural infrastructure, actions, and policy development.
"When we create a toolkit," Greenaway says, "we always look for a 'real world' partner to develop it with us." In this case, staff at the Town of Cochrane convened a workshop consisting of personnel from multiple departments and made their way through the  workbook and process.
"The workshop and workbook were very informative and gave the Town of Cochrane an opportunity to identify and discuss the town's natural infrastructure" says Amanda Legros, planner for the Town of Cochrane. "The toolkit allowed the town to identify our goals moving forward and discuss possible policy to help protect our natural infrastructure in the future."
Over the past 20 years, Miistakis has worked directly with more than 30 Alberta municipalities.
The toolkit was funded by a grant from the Government of Alberta's Watershed Resilience and Restoration Program that seeks to increase the natural ability of the province's watersheds to reduce the intensity, magnitude, duration and effects of flooding and drought through watershed mitigation measures.
To access the Working for Nature toolkit, click here.