Seven environmental organizations have recently submitted a letter to Ontario's Ministry of the Environment, Conservation, and Parks (MOECP) outlining the changes they would like to see in how the province handles certain kinds of hazardous waste.
The letter addresses recent proposals for the transitioning of the Municipal Hazardous or Special Waste (MHSW) program to full extended producer responsibility (EPR) under the Resource Recovery and Circular Economy Act, 2016 (RRCEA). The group advocates for re-structuring the existing program as a critical part of the province's move towards a circular economy built upon individual producer responsibility and environmental sustainability.
The seven organizations include the following: Canadian Environmental Law Association; Citizen's Network on Waste Management; Environmental Defence; HEJ Support International; Recycling Council of Ontario; Toronto Environmental Alliance; and, Waste Watch Ottawa.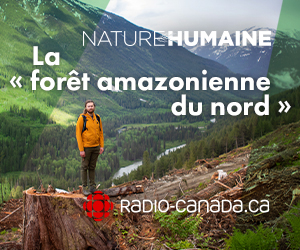 Key points in the letter include the following:
We fully support the move to transition the existing MHSW program, which covers Phase 1 materials under the original program, to full extended producer responsibility under the RRCEA. The transition provides an important opportunity to improve program performance and to ensure its long term sustainability. This work also creates a foundation for innovation and design to reduce risks related to toxic chemicals found in a range of products in this waste stream.
Hazardous and special waste products removed from the program in 2010 should be included in the extended producer responsibility framework under the RRCEA as they cannot be adequately managed through municipal programs with limited accessibility that maintain the financial burden on municipal taxpayers. These products should be included as soon as possible and no later than 2022.
As is the case with tires and electronics, all designated hazardous and toxic materials should be regulated in the EPR framework regardless of whether they originate in a residence or an industrial, commercial or institutional setting.
It is essential that management and technical standards are developed by government with opportunities for public engagement. These standards would be for the collection, processing and disposition of recovered materials and must be adopted for each category of products and materials covered by the regulations.
Our goal is to reduce and eliminate the use of toxic materials, consistent with the RRCEA. The EPR program should be designed in a way that will require product redesign and material substitution to avoid and reduce the use of these toxics.
The group makes several recommendations regarding a variety of issues: defining responsible persons; defining material criteria; designating materials; management and standards; promotion and education; collection and consumer accessibility; and, registration, reporting and auditing.
To read the complete letter, click here.