Nature Canada recently celebrated 80 years as Canada's voice for nature. The organization traces its roots back to 1939 and the work of Mabel Frances Whittemore, an educator and nature lover who shared her passion with others. At Queen's Park, supporters gathered at a reception hosted by the Lieutenant Governor of Ontario.
Over the years members and partners have protected more than 110 million acres of wilderness and thousands of species across Canada. Their contributions include conservation efforts in Ontario such as working to establish the Lake Superior National Marine Conservation Area and Rouge National Urban Park. In addition, over 100,000 youth and families have connected with nature through Nature Canada programs. The organization represents a network of 100,000 supporters and more than 800 nature organizations.
"A love of nature unites Canadians, but it isn't enough to just love nature—we must also work to defend it," said Graham Saul, executive director of Nature Canada. "It is more urgent than ever for Canadians to raise their voices for the future of our lands, waters and species. Nature Canada is proud to continue encouraging courage, creativity and innovation in order to make room for nature and find solutions to species loss."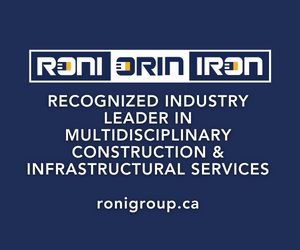 Sponsors of the celebration included: Sustainable Forestry Initiative, Baker Tilly Professional Accountants, Royal Bank of Canada, Rae & Lipskie Partnership, Pollinate Networks, The Printing House and Agents of Good.
In the fall Nature Canada released a new report that serves as a call to action for nature groups and concerned citizens across the country who care about wildlife, natural spaces and Indigenous rights. Defend Nature, End the Extinction: Time to Double Canada's Protected Areas raises the alarm on the extinction crisis and reinforces the need for the federal government to double Canada's protected areas.
For further information on Nature Canada, click here.
Featured image by Nature Canada.