Nature Canada has recognized Bob Peart as the winner of the 2022 Douglas H. Pimlott Award, the organization's highest honour for outstanding work in conservation. Peart is an exceptional biologist, environmental leader, educator, and volunteer who has spent decades working for nature in Canada.
"On behalf of all of Nature Canada, we'd like to thank Bob from the bottom of our hearts for his years of dedication helping people connect with and protect nature," says Graham Saul, executive director of Nature Canada. "Bob is one of those people who seem to embody everything we're trying to achieve in the conservation movement. He's spent his life helping defend, discover, and restore nature and we're proud to honour him today."
The Douglas H. Pimlott Award is Nature Canada's highest honour.  Pimlott is a renowned conservationist, wildlife biologist, ecologist and environmentalist and is fondly regarded as a founder of the modern environmental movement in Canada.  This Award commemorates individuals whose brilliance, dedication and outstanding contributions have been a driving force within the conservation sector.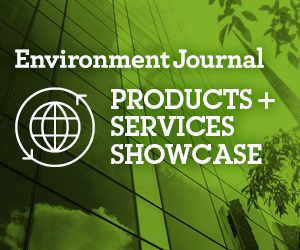 Past recipients include: Margaret Atwood and Graeme Gibson, Her Honour Elizabeth Dowdeswell, Senator Diane Griffin, Dr. George Archibald, Robert Bateman, Michael Bélanger, Monte Hummel, Anne Murray, Dr. David Schindler, and Cliff Wallis.
Award winner Bob Peart is a biologist, environmental leader, educator, and volunteer who has spent decades working for nature in Canada. Image credit: Nature Canada.
Peart has previously been awarded the Queen's Diamond Jubilee Medal and the J.B. Harkin Conservation Medal. For 50 years, Peart has been dedicating his time and passion to Canadian nature. His professional career covered a variety of roles with the federal and provincial governments.  He served as the Executive Director of the Outdoor Recreation Council of B.C., the B.C. Chapter of the Canadian Parks and Wilderness Society, and Sierra Club of B.C.  As well, he has done private consulting with his two companies I.L.E. Consulting and the Nexus Learning Group.
Peart was Chair of Nature Canada from 2017-2020.  Including Nature Canada, over the years he has volunteered with many ENGOs including the Canadian Parks and Wilderness Society, the Yellowstone to Yukon Conservation Initiative, the Grasslands Conservation Council of B.C., the Friends of Shoal Harbour Society, the Elders Council for Parks in B.C., the Fraser Basin Council and The Land Conservancy of British Columbia.
He has been an enthusiastic proponent for reconnecting children and families to nature. He founded and chaired the Child and Nature Alliance of Canada, served on the board of NatureKids B.C., and was a strategic advisor to the Cheakamus Centre – North Vancouver Outdoor School. He was also a Senior Associate with the Children and Nature Network in the U.S.A..
Peart has tirelessly advocated for parks and protected areas, Indigenous rights and conservation, environmental education, wilderness protection, bird conservation, and connecting all Canadians to nature.
Nature Canada is Canada's leading voice for nature. For 80 years, the organization has helped protect over 110 million acres of parks and wildlife areas in Canada and countless species. Today, Nature Canada represents a network of over 130,000 members and supporters and more than 1,000 nature organizations.
Featured image credit: Olivier Collet @unsplash.