The Nature Conservancy of Canada (NCC) in Ontario recently launched a new citizen science project through the popular nature app iNaturalist.
"iNaturalist can be a really fun way to engage with the natural world," says Mhairi McFarlane, director of science and stewardship for NCC in Ontario. "You can challenge yourself to see how many species you can spot over a given time period or in a given area. It can really help identification skills, too; volunteer reviewers check the data you are submitting and provide you with feedback on your identification."
On January 20, 2020, the national land conservation organization added 28 conservation properties in Ontario, as well as 17 of NCC's priority natural areas, to the iNaturalist database in order to encourage Ontarians to help monitor and manage key conservation lands.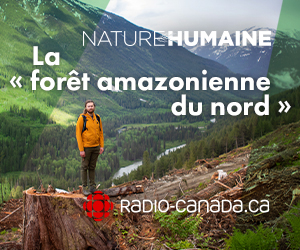 This new project and mobile app was built on the concept of mapping and sharing observations of wildlife and biodiversity across the globe. Observations may be added via mobile phone or on the iNaturalist website. The observations provide valuable data to scientific research projects, conservation agencies, other organizations and the public.
The Canadian branch of iNaturalist (inaturalist.ca) has approximately 57,000 users and over two million species records in Canada. Within Ontario, there are almost 27,000 users and just over one million species records. The popularity of iNaturalist has grown significantly in recent years, as its ease of use and handy photo recognition software makes it an amazing tool for learning about nature.
In Ontario, staff have been using the app to engage the public in nature appreciation, to document biodiversity of newly acquired conservation properties and to be alerted to new populations of invasive species. NCC's Ontario iNaturalist project can be found here:
Natural Areas
ON Region Projects
Anyone wishing to add to the project can download the iNaturalist app on Android or iOS and then go visit a nearby NCC property.
The NCC is the nation's leading not-for-profit, private land conservation organization, working to protect important natural areas and the species they sustain. Since 1962, NCC and its partners have helped to protect 14 million hectares (35 million acres), coast to coast to coast, with more than 84,000 hectares (207,000 acres) in Ontario.
Featured image from the NCC: Bobcat by Gary Kramer.