The Nature Conservancy of Canada (NCC) has purchased rare, old-growth forest in Damascus, northeast of Saint John, New Brunswick to preserve it to being lost to logging activities.
The non-profit organization acquired the land primarily to protect the property, but also because of its location within Saint John's Loch Lomond watershed. Its conservation will help protect the quality and quantity of drinking water for city residents, while providing habitat for wildlife.
NCC prioritized the site for conservation, as less than five per cent of mature Acadian forest — the original type of forest in the Maritimes — remains intact due to centuries of settlement and harvesting. Old growth Acadian forest supports a high diversity of plant species and provides habitat for wildlife and species at risk.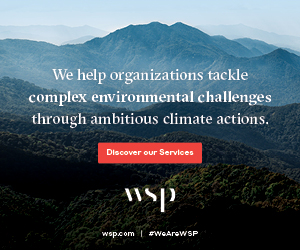 The former landowners entrusted the property to NCC for conservation, and donated some of the land value. The property features many centuries-old trees, including sugar maple, yellow birch, red maple, white ash, beech and ironwood, typical of the species found in old Acadian forest.
"We are excited to establish a new nature reserve and protect such an impressive example of old Acadian forest," said Paula Noel, New Brunswick Program Director, Nature Conservancy of Canada. "It's a beautiful and unique home to a huge diversity of plants and wildlife, thanks to the excellent stewardship of the Fowler/Bell family. We are thankful they have entrusted NCC with caring for this site for future generations. Old-growth forests give other community benefits; they prevent erosion, purify the air, and their deep, interconnected roots help store and filter water."
NCC biologists have conducted a preliminary inventory and spotted many wildlife species on the property, including moose, white-tailed deer, beaver, ruffed grouse, porcupine, wood frog, mink frog and eastern newt.  In addition to Marshall and Bernadette Fowler, this project was also generously supported by individuals, private donors and funding from the Government of Canada's Natural Heritage Conservation Program, part of Canada's Nature Fund.
"Thanks in part to the Canada Nature Fund's Natural Heritage Conservation Program, the Nature Conservancy of Canada will be conserving a piece of old Acadian forest in New Brunswick," said Jonathan Wilkinson, Minister of Environment and Climate Change. "Conservation of this important piece of land will help provide habitat for wildlife and quality drinking water to city residents. With help from partners like the Nature Conservancy of Canada and generous landowners like the Fowlers, we are making progress toward our goal of conserving a quarter of Canada's land and a quarter of its oceans by 2025."