By Tom Mosseau
Since the United Nations' Earth Summit in 1992, countries throughout the world have been striving to mitigate climate change and adopt renewable energy sources. Despite this joint public and private sector push, the Intergovernmental Panel on Climate Change has recently reported that these efforts have fallen short, and drastic action is needed to reverse the projected environmental damage.
In Canada, the government is particularly heeding these warnings, enacting the Canadian Net-Zero Emissions Accountability Act in 2021 to fast-track the nation's climate change efforts. With this bill, Canada—and all energy and utility organizations operating within Canada—must reach net-zero carbon emissions by 2050.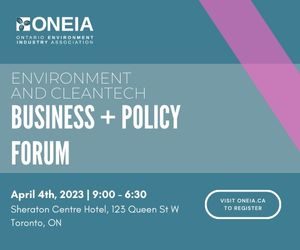 Although this pledge takes a bold approach to end harmful energy practices, it highlights the industry-wide lack of understanding in meeting such renewable, climate-conscious initiatives. However, by prioritizing emerging industry trends and advancements in technology, these organizations can not only survive this industry-altering movement, but can also thrive—renewing customer engagement, reinventing revenues, and improving delivery structures.
To address the realities of climate change, utility leaders must prioritize emerging trends and meet growing consumer and governmental demands. The strategy to expedite this environmentally friendly future and enter a new age for energy must focus efforts on the following four emerging trends.
Decarbonization
Decarbonization has recently taken centre stage as 110 countries, along with Canada, have agreed to prioritize decarbonization and reach climate neutrality by 2050. However, for these countries to drive such rapid change in the next three decades, energy and utility organizations throughout the world that contribute  72 per cent of all greenhouse gases must completely rethink their practices.
In the immediate future, utilities must shift their offerings and turn to mass electrification powered by natural sources, such as wind farms and utility-scale solar power plants, to fuel their grids. Additionally, utility enterprises should increasingly rely on hydropower to ensure the longevity of grid networks in Canada where hydropower represents close to 70 per cent of the renewable generation supply. Although this shift to green energy can present heavy cost burdens to install and operate, enterprises that do not take this approach will seriously delay their decarbonization campaigns and may even face potential legal action.
Decentralization
Consumers are also making their own demands as industries shift to greener practices—from better batteries to affordable electric vehicles to renewable energy alternatives. To meet these demands, organizations will need to reassess energy sources and operating models to drive increased diversification and decentralization of energy and distribution networks. By laying out a thorough strategy, energy enterprises can avoid unknown costs and burdens and rapidly decentralize assets to set the foundation for greener practices.
Digitalization
Digital transformation has increasingly disrupted the energy and utility market. In the next five years, utility organizations can expect a 57 per cent surge in consumer demand for smart home technology. This consumer demand will accelerate the sector's transition to a new frontier of advanced metering infrastructure, requiring enhanced data and analytics to welcome a new generation of smart meters and smart grids. Internally, organizations will lean on new technologies to solve their age-old issues—from utilizing super-computing for outage predictions to employing automation for maintenance.
Despite this promising future, utility enterprises must carefully consider the technology architecture at play before engaging in wide-spread digital transformation. This will require identifying which software, hardware, and application offerings can pair well together as well as recognizing how these offerings can holistically reconfigure an enterprise's technological infrastructure. By leveraging these new and mature technologies—from data and cloud to IoT and Digital Twins—companies can transform operations, improve customer experience, and enable new business models as they look to become more environmentally friendly and tech-savvy.
Electrification
Electrification has also been powered by consumers' growing demands—namely, the recent craze for electric vehicles. In fact, the Canadian government is accelerating this demand, requiring all passenger vehicle dealers to sell zero-emission light-duty cars and passenger trucks by 2035.  To keep pace with this surge in demand and join the "electrification of everything" movement, internal adjustments will have to be made. Utility enterprises will have to establish resilient grid and technology infrastructures to support the national EV charging infrastructure that will power these zero-emission vehicles. In less than fifteen years, utility companies will need to completely rethink operations to avoid over-extended grids and utilize cheaper renewable energy resources and technological advancements to mitigate costs. In doing so, organizations can go green, while also capitalizing on new load growth opportunities that will arise during the electrification transition.
Ultimately, utility enterprises cannot rely on one trend to see them out of this storm. To end climate change and completely overhaul offerings and infrastructures, organizations must simultaneously drive decarbonization, decentralization, digitalization, and electrification efforts. By following this strategy and presenting a united front, organizations across the utility sector can lead the world to a greener future.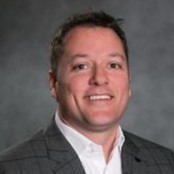 Tom Mosseau, VP and Utility Lead at Capgemini Canada is an experienced leader who is passionate about developing trusted relationships with client stakeholders and helping them to execute their end-to-end business strategies. With more than 20 years of experience in the energy and utility industry, he has consistently delivered growth, operational excellence, and value to clients. He is currently the global account executive for Hydro One.