The Association pour la Santé Publique du Québec (ASPQ) and the Quebec Marketing Association recently joined Quebec's key industry leaders in marketing and communications to announce the launch of Masse Critique: a new collective to address the environmental impact of the marketing and communications industry in the province. Driven by the crowdfunding platform La Ruche (Desjardins), the announcement was made during the 11th edition of the C2 Montréal 2022 conference.
While action for change is still urgently required, the Quebec marketing and communications sectors are still wary of embracing positive change and adopting a leading position to reduce its environmental footprint.
A recently conducted survey by Masse Critique indicates that 91.3 per cent of members of the communications industry consider that the industry as a whole, including advertising, media, and marketing, has contributed to the deterioration of the environment.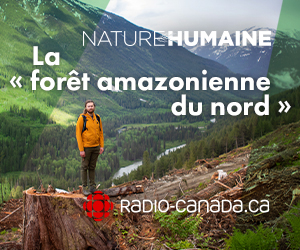 "We believe in our power to turn things around for the industry. Masse Critique is an open invitation to change the narrative, to walk the talk, to give more than we take as an industry, but above all, to be the critical mass that breaks the mold," stated Valérie Vedrines, president and founder of Masse Critique.
By 2030, Masse Critique's goal is to accompany the industry toward a future that will be harmonious with the environment. To attain this goal, Masse Critique has brought together a collective of key players with the same ambition.
"Masse Critique's manifesto rests largely on the ability of the members of the industry to create new standards in the creative community, to drive responsible behaviour, to accelerate sustainable practices and new business models," emphasizes Benoit Chapellier, VP at Cossette and Professor at HEC.
In a recent survey commissioned by the ASPQ, 85 per cent of the Quebec population said that advertisements should be much more regulated to avoid false, unfounded, or misleading health and environmental benefits.
"There is no doubt about it: Quebecers demand clarity and transparency in the media and advertising they consume on a daily basis. Given the impact of publicity on sustainable healthcare, we need to standardize marketing behaviours in all areas," says Thomas Bastien, director general of the ASPQ.
Masse Critique is a nonprofit collective aiming to reduce the environmental footprint of the communications industry in Quebec. They propose tangible solutions based on a shared consciousness, the collective brings together an active and influential administrative council bringing together professionals and collaborators working directly in the field. Proud sponsors of Masse Critique include La Presse and Pattison.
Executive Board: Valérie Vedrines (Founder, VP Senior Marketing & Ecommerce), Benoit Chapellier (VP, Cossette, Professor HEC), Caroline Losson (Senior VP Brand, Stora Enso), Damien Lefebvre (Executive VP North America, Valtech), Jaylone Lee (CMO, Decathlon Canada), Stéphane Drouin (VP, Investissement Québec), Fauve Doucet (General Director, Le Partage Club), Vincent Fortin-Laurin (President and CEO, Republik), Anna Walkowiak (Lead Innovation. BDC), Maxime Baril (Co-Executive Director QUiNTUS) and Esther Dormagen (President, Ellio).