Public Services and Procurement Canada (PSPC) will be replacing the federal building in Shawinigan with a new, more modern, sustainable building.
The new building's architectural design was unveiled by Innovation, Science, and Industry Minister François-Philippe Champagne and National Revenue Minister Diane Lebouthillier.
"The construction of the new building in Shawinigan will provide a modern workplace for some 2,000 employees in the region who play a fundamental role within the federal government," said Minister Champagne. "This state-of-the art building meets the highest environmental standards, and this project demonstrates the importance our government places on its employees."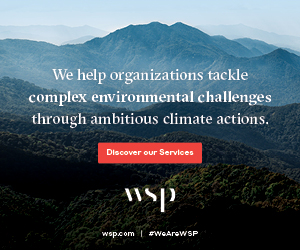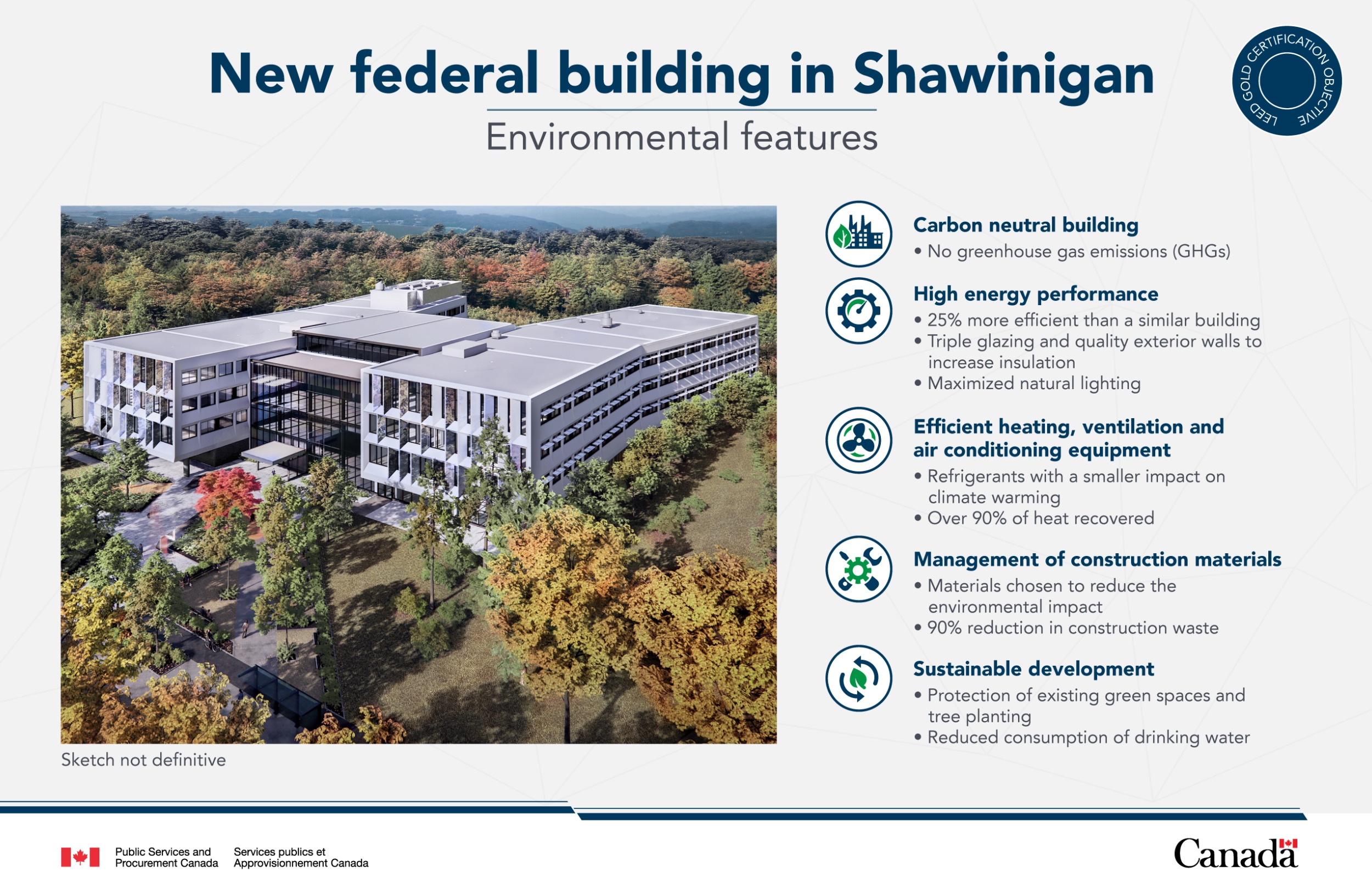 As announced in February 2019, the new building will replace the existing one, inaugurated in 1979, and will provide employees with a modern workplace that fully meets the government's new sustainable development requirements. The building will accommodate approximately 1,600 Canada Revenue Agency (CRA) employees, 425 Employment and Social Development Canada (ESDC) employees, and four Shared Services Canada employees.
"The Canada Revenue Agency is one of the largest employers in Shawinigan and the Mauricie region," said Minister Lebouthillier. "The new building reflects Canadians of today and tomorrow. It's modern, carbon neutral and innovative, and we are proud to continue serving Canadians in this new workplace for years to come."
Striving for LEED-Gold certification, the new four-storey building will be carbon neutral and include modern building technology. It will provide spaces that meet future technology and sustainable development needs and requirements, while reducing the number of workspaces, as the building will be designed as an activity-based workplace to optimize office space.
Construction will begin in fall 2021 and should be completed in 2024. After that, the existing building will be demolished and a parking lot will be built.
PSPC awarded a contract for approximately $12 million (taxes included) to Gagnon, Letellier, Cyr, Ricard, Mathieu et Associés, Architectes, Coarchitecture Inc. for architecture and engineering services.
PSPC will award the construction management contract for $136 million (taxes included) to Pomerleau Inc. for constructing the building, deconstructing the existing building and constructing a parking lot. The contract will be awarded in the coming days.