To help meet the challenge of transitioning to cleaner energy, the Minister of Environment and Climate Change, Jonathan Wilkinson, and the United Kingdom's Minister of State for Business, Energy and Clean Growth, Kwasi Kwarteng, welcomed six new members to the Powering Past Coal Alliance.
The new members include Quebec-based Desjardins Group – the first major North American financial institution to join the Alliance. Hundreds of international investors and climate-policy experts joined the ministers virtually for the announcement on June 2, 2020.
"It's no coincidence that the members joining the Powering Past Coal Alliance today are from the financial sector," said Minister Wilkinson. "As the world begins its recovery from COVID-19, these companies see not only the importance of phasing out emissions from coal power but also the sizeable economic opportunities and reduced financial risks in a global transition to low-carbon energy. The new members will play a key role in the Alliance's new financial sector taskforce, and I look forward to working with them."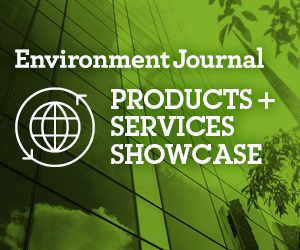 The new Alliance members are leaders from the global financing sector, who are phasing out investments in coal power in favour of the economic opportunities offered by renewable-energy and low-carbon projects. More and more investors are taking into account climate risks when making long-term investment decisions, moving society toward a greener future.
"Fighting and adapting to climate change are priorities for the Desjardins Group," said Guy Cormier, president and CEO of the Desjardins Group. "Our personal and business members and clients want a faster transition to clean energy. We are pleased to join the PCCA and support the shift away from coal."
The Powering Past Coal Alliance was launched in November 2017 by the Canadian and UK governments, with 27 national, state, and city governments signing on. Currently with 104 members, the Alliance's membership has more than tripled in under three years, showing that governments, non-governmental organizations, and the private sector are responding to the challenge laid out last year by the Secretary-General of the United Nations, António Guterres, to curtail coal generation and end construction of new coal plants by 2020.
Canada is on a pathway to have 90 per cent non-emitting electricity generation by 2030 and achieve net-zero emissions by 2050.
For further information on the Powering Past Coal Alliance, click here.
Featured image from the PPCA.